Pippa the kitten was found abandoned in a park along with her siblings. Good Samaritans heard their cries and brought them home.
They nursed them overnight but little Pippa was struggling.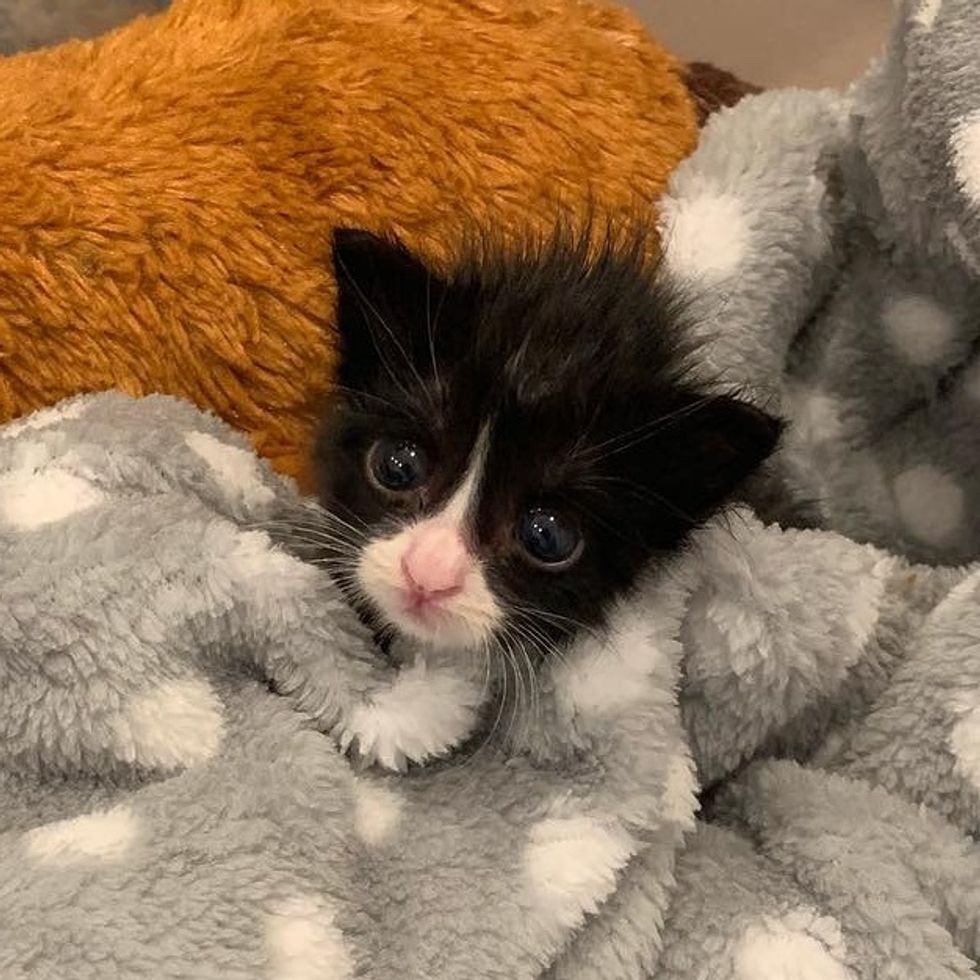 Jess Thoren
They reached out to AMA Animal Rescue in Brooklyn, New York for help. The kittens were about one week old and needed round-the-clock foster care. Jess Thoren, a volunteer of the rescue, stepped up to help.

Pippa had to be separated from her siblings due to a large wound by her rear. "It was filled with maggots. We flushed them out," Jess told Love Meow. "The vet said the wound was really deep for such a tiny thing, and the prognosis was bad. He told me that I should euthanize her as she probably wouldn't make three more days in my care."
But Jess didn't think it was her time and wanted to give her a fighting chance.
"I understand that a big part of fostering and rescue is that we cannot save them all, but I didn't think she was ready. After a good cry, I just continued to give her the best care that I could give her."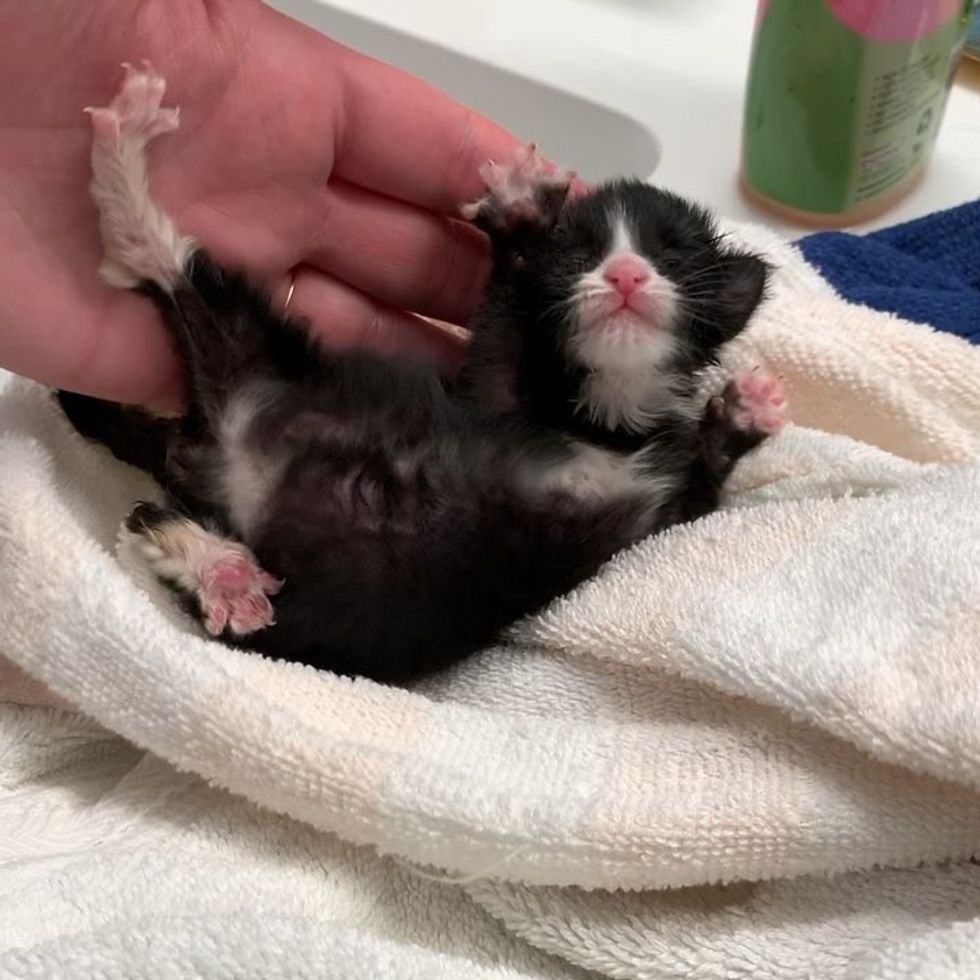 Jess Thoren
Tiny Pippa wasn't willing to give up either. She was eating well and starting to put on weight. Despite having to put up with her daily cleaning regimen and treatment, the little girl continued to amaze her foster mom how strong she was.
Two weeks later, Pippa climbed out of her basket all by herself and began to crawl.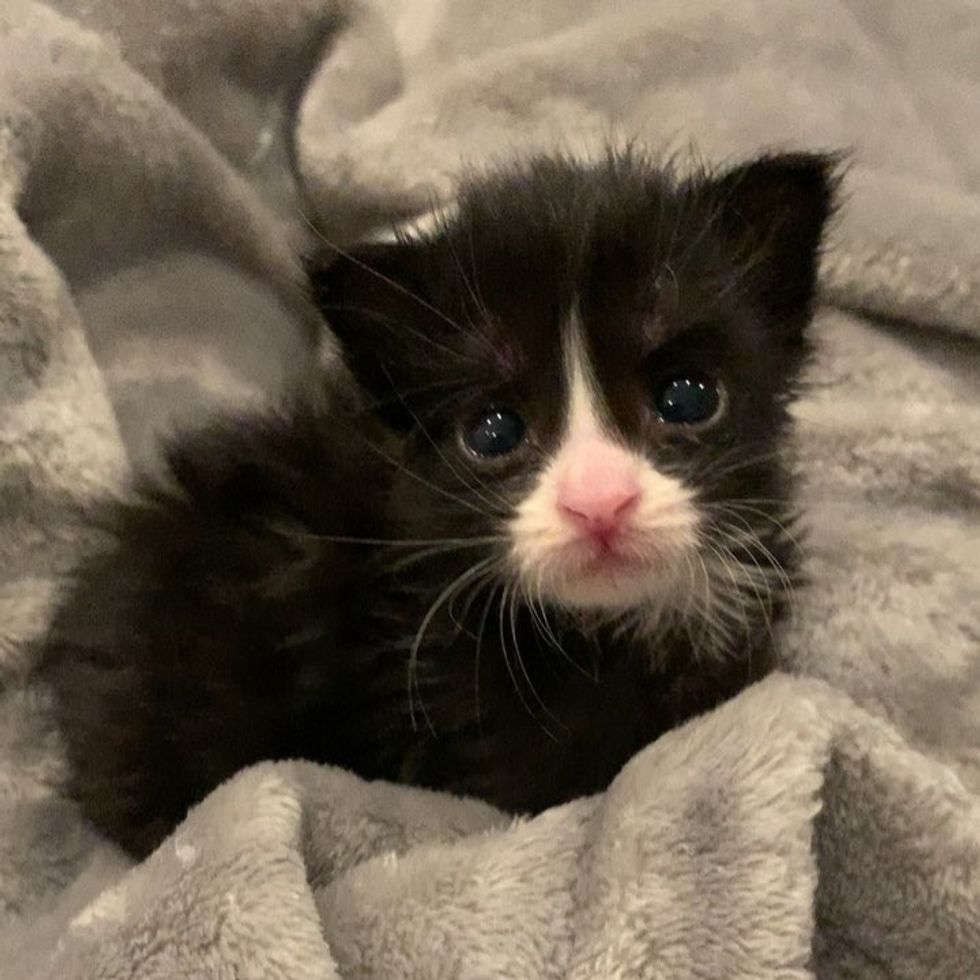 Jess Thoren
"She continues to show me that we made the right decision that day and that she was not ready to give up," Jess said.
When they returned to the clinic, Pippa surprised the vet with her progress. "The vet was shocked by how well she was doing. The wound was almost completely healed but she still had a prolapsed rectum issue."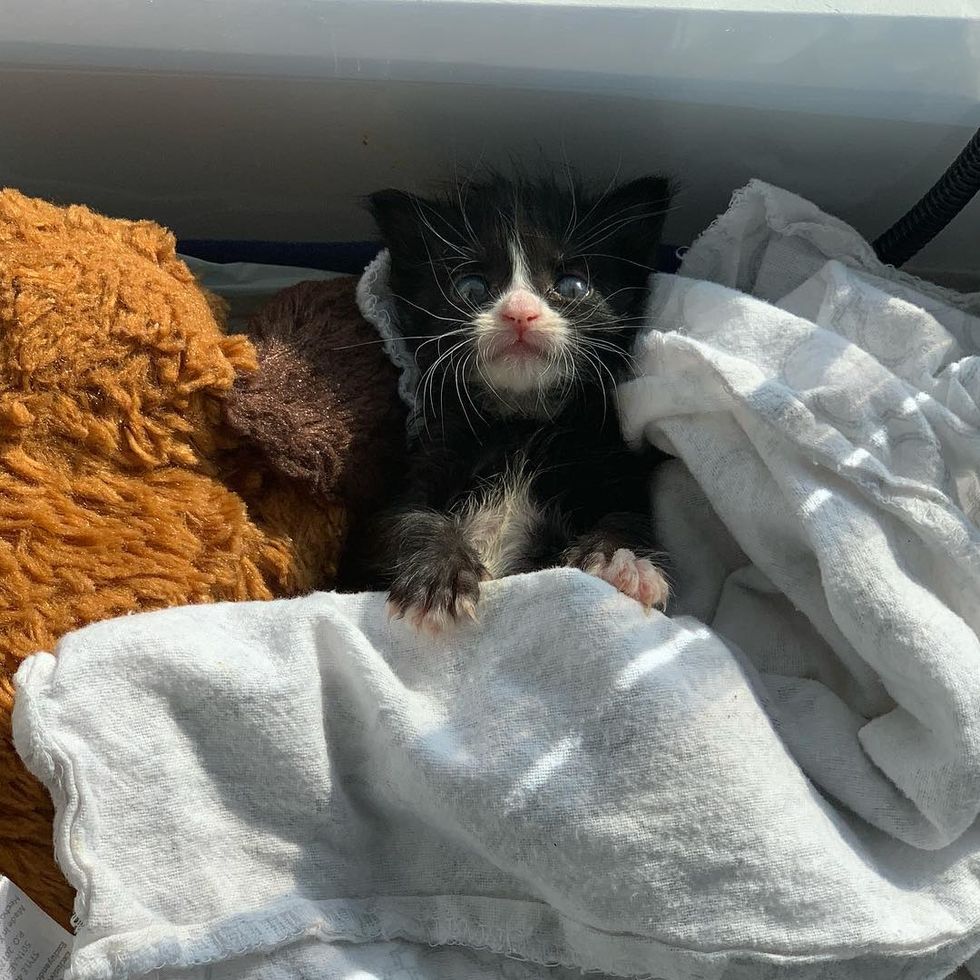 Jess Thoren
Pippa underwent a procedure to repair her prolapse but will need another surgery when she is big enough.

She was finally ready to be reunited with her siblings, and she thrived with their companionship. "She really loves the time she spends with her siblings and it's so good for her in regards to her health and socialization."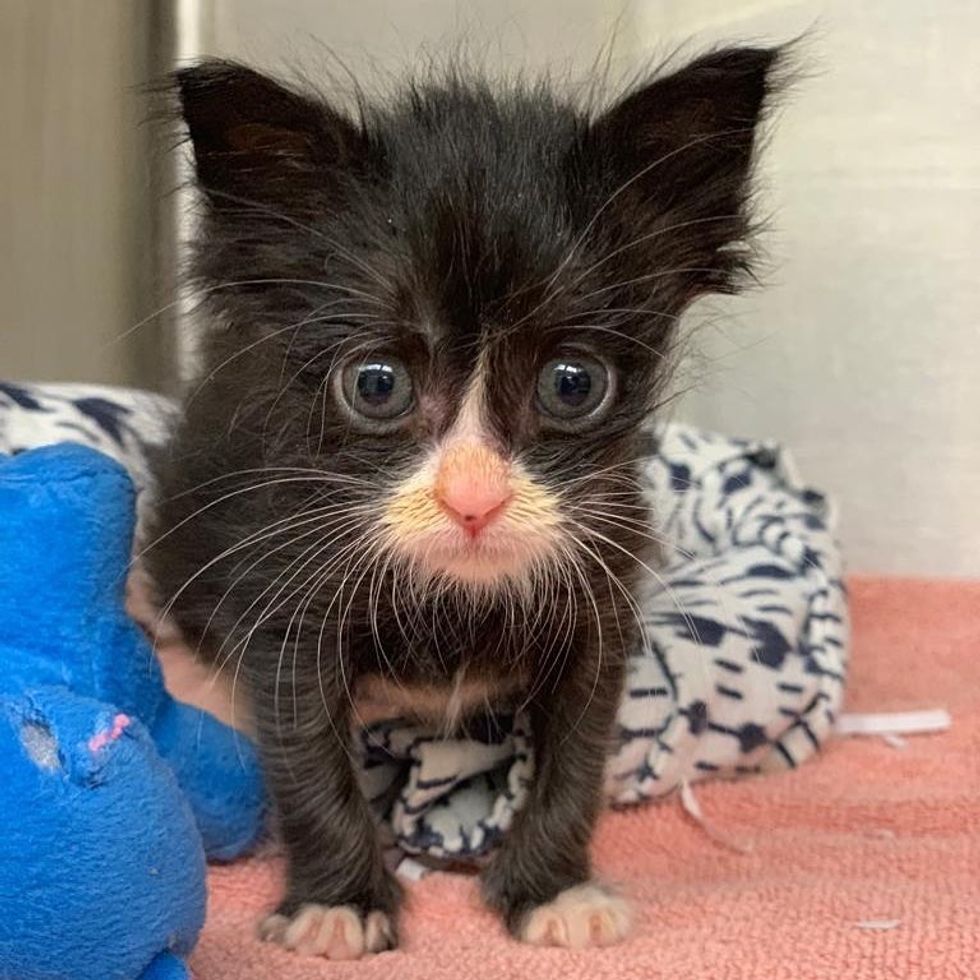 Jess Thoren
Watch her rescue journey in this video:
Kitten found abandoned in park, beats the oddsyoutu.be
"I am so impressed with her spirit and her will to live. She is a fighter. She is also very talkative and is constantly telling me when she is unhappy with me cleaning or putting medicine on her."

Pippa is getting bigger and stronger every day.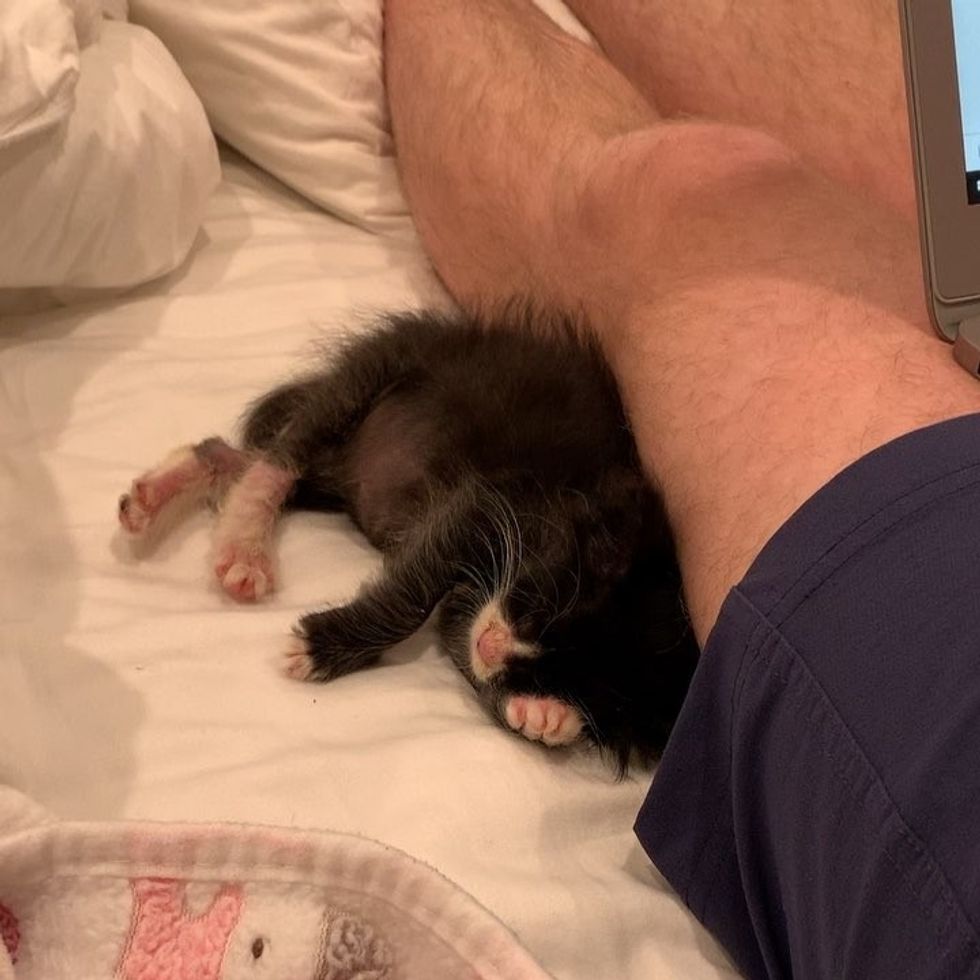 Jess Thoren
The little tuxedo girl will meow nonstop until she gets what she wants.

"She has stolen everyone's hearts. She is very bossy and wants attention, which just shows how adorable that personality of hers is."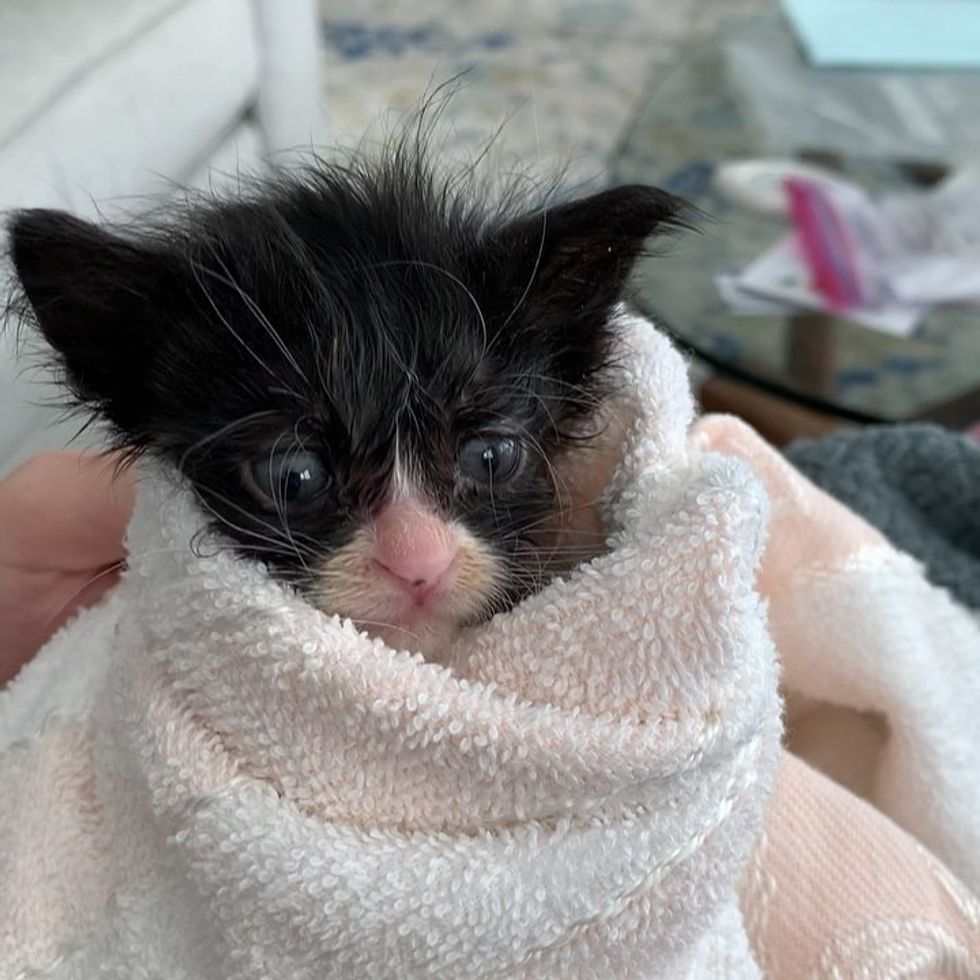 Jess Thoren
Pippa is still much smaller than her siblings but is growing, gaining lots of weight and getting much more coordinated.
Not only has she outlived everyone's expectations, but she has surpassed the one-pound mark and is now a bit shy of two pounds.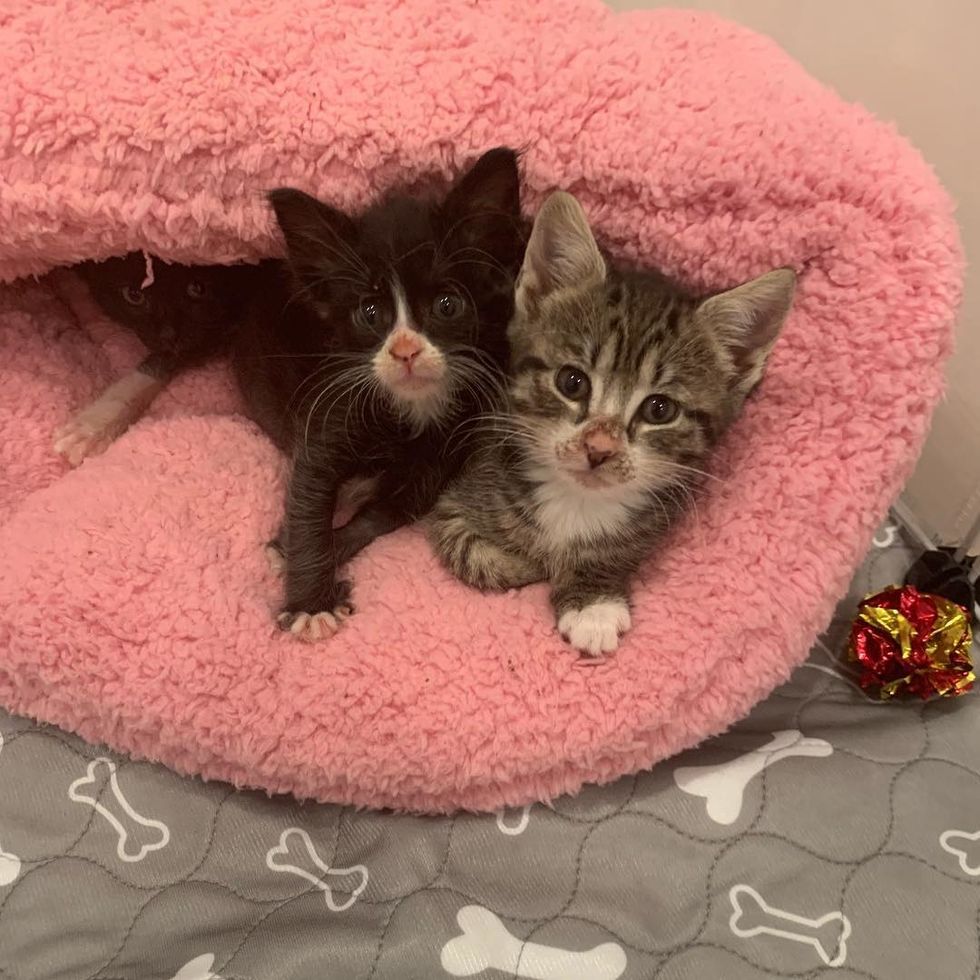 Jess Thoren
Despite all the challenges, she's survived and is now thriving!
"The vet told me he'd be surprised if she lived three days," Jess said. "Two long months later, she is looking fantastic."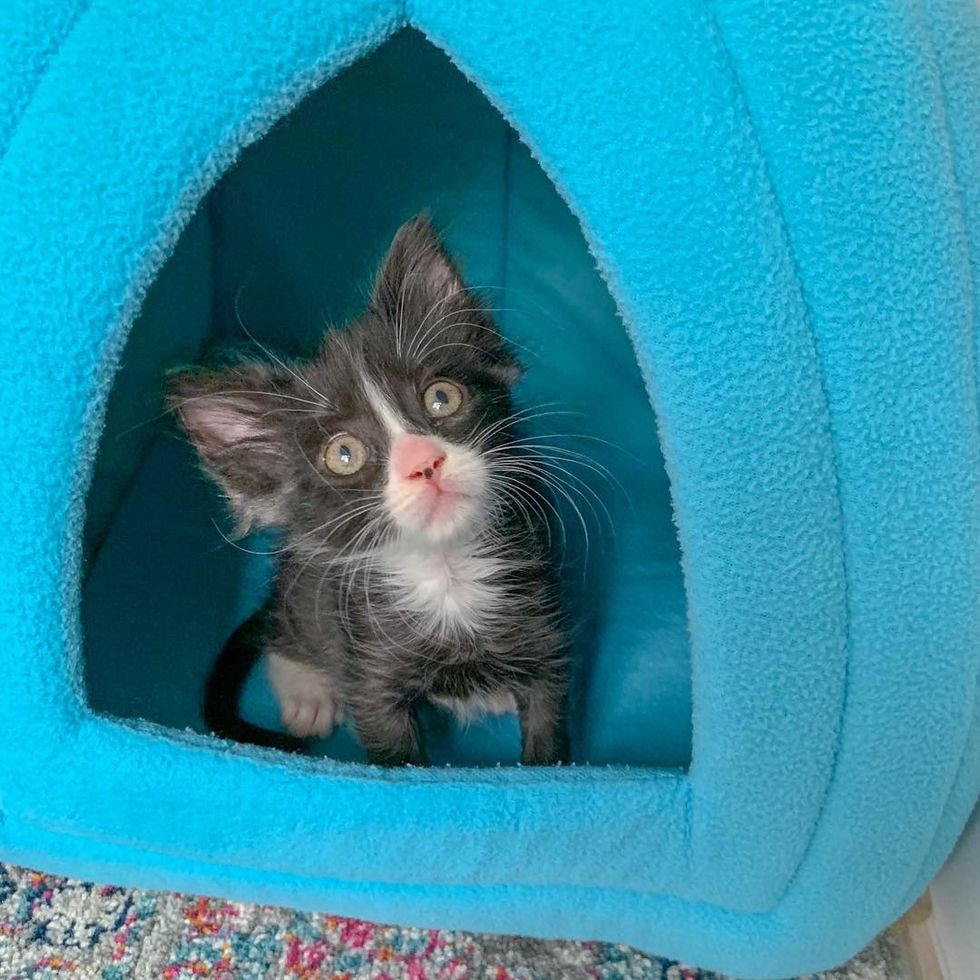 Jess Thoren
Share this story with your friends. Follow Pippa and Jess' foster kitties on Instagram. If you would like to support their rescue efforts, click here to see how you can help.
Related story: Kitten Found Abandoned in a Bush Just Hours Old, Has Her Life Turned Around by Loving Couple