A palm-sized kitten finally started to grow after she left the street life behind.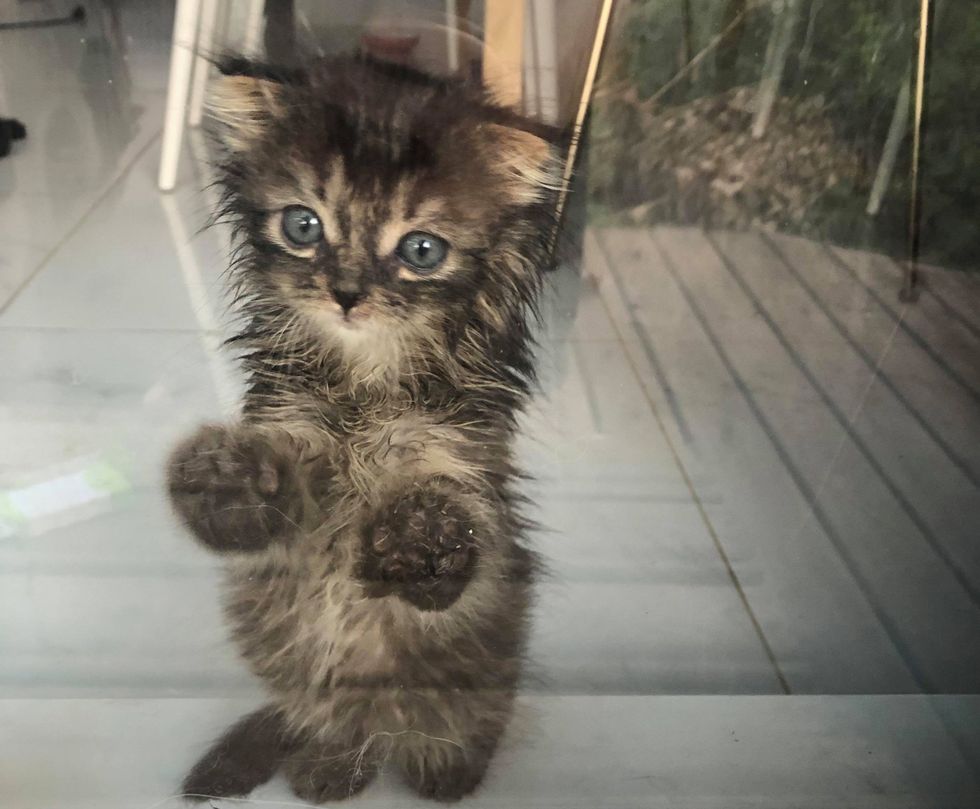 Chatons Orphelins Montréal
A litter of kittens were found outside without a mom, on the streets of Montreal, Canada. The runt was dehydrated, malnourished, and much smaller than her siblings.

They were brought to a local shelter where staff were able to nurse the bigger kittens back to health. The runt (named Bambie) continued to struggle and was not growing. To ensure her survival, the shelter began to look for a rescue that could provide specialized care.
Chatons Orphelins Montréal was contacted and immediately took her in. The kitten was very tiny, made of mostly fluff. She was happy to be cared for and kept purring at the vet.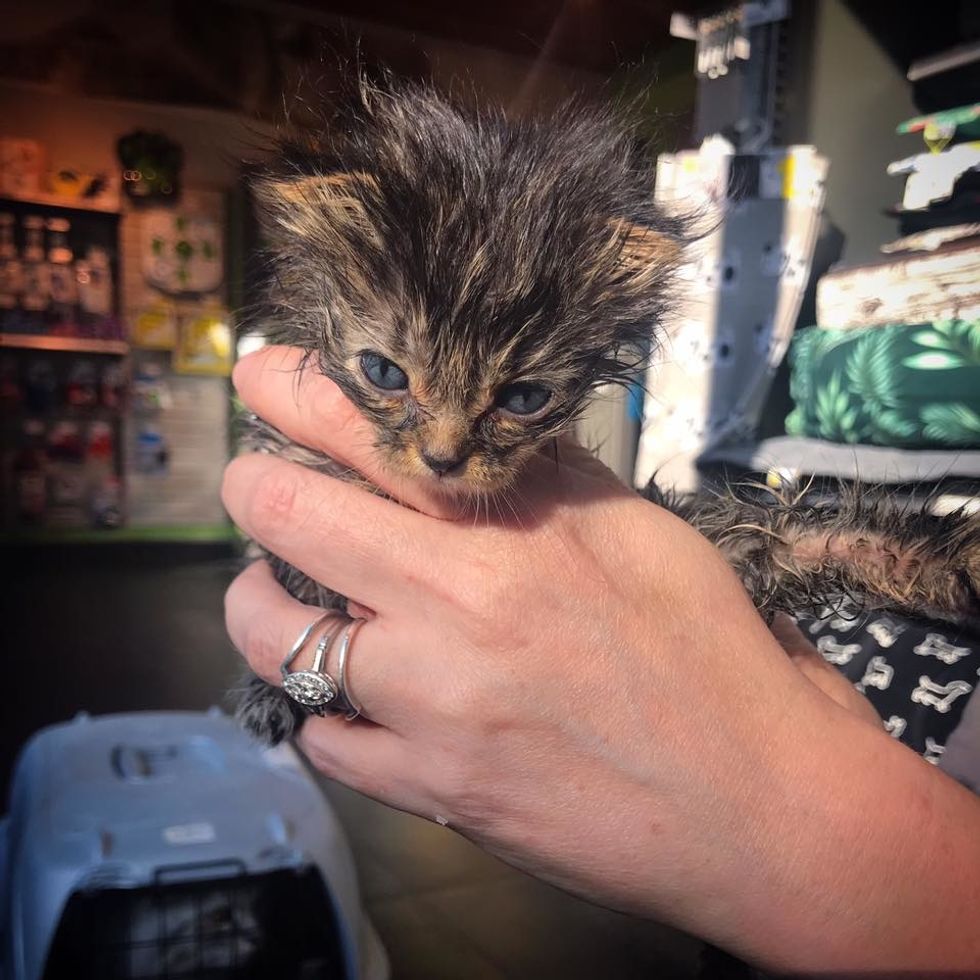 Chatons Orphelins Montréal
"She regained enough strength to eat and started to put on some weight. Her development was delayed, and her body was very small in proportion to her head," Celine Crom of Chatons Orphelins Montréal shared with Love Meow.

They began to treat her many GI issues, but she had a challenging case.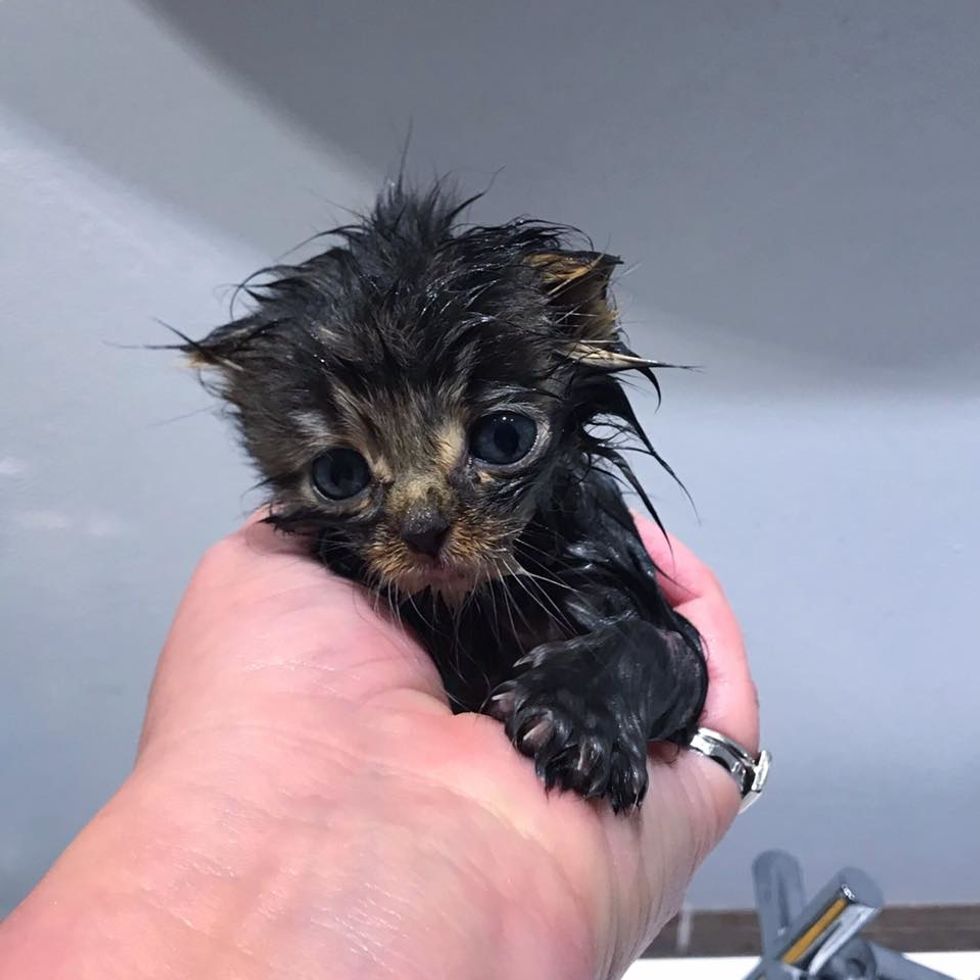 Chatons Orphelins Montréal
Just when she started to feel better, her health suddenly went down hill again. Bambie the little fighter never gave up, and everyone around her was fighting alongside her.

"The vet gave her antibiotics and supplemental care. She had a very good response to the treatment and finally started to feel better."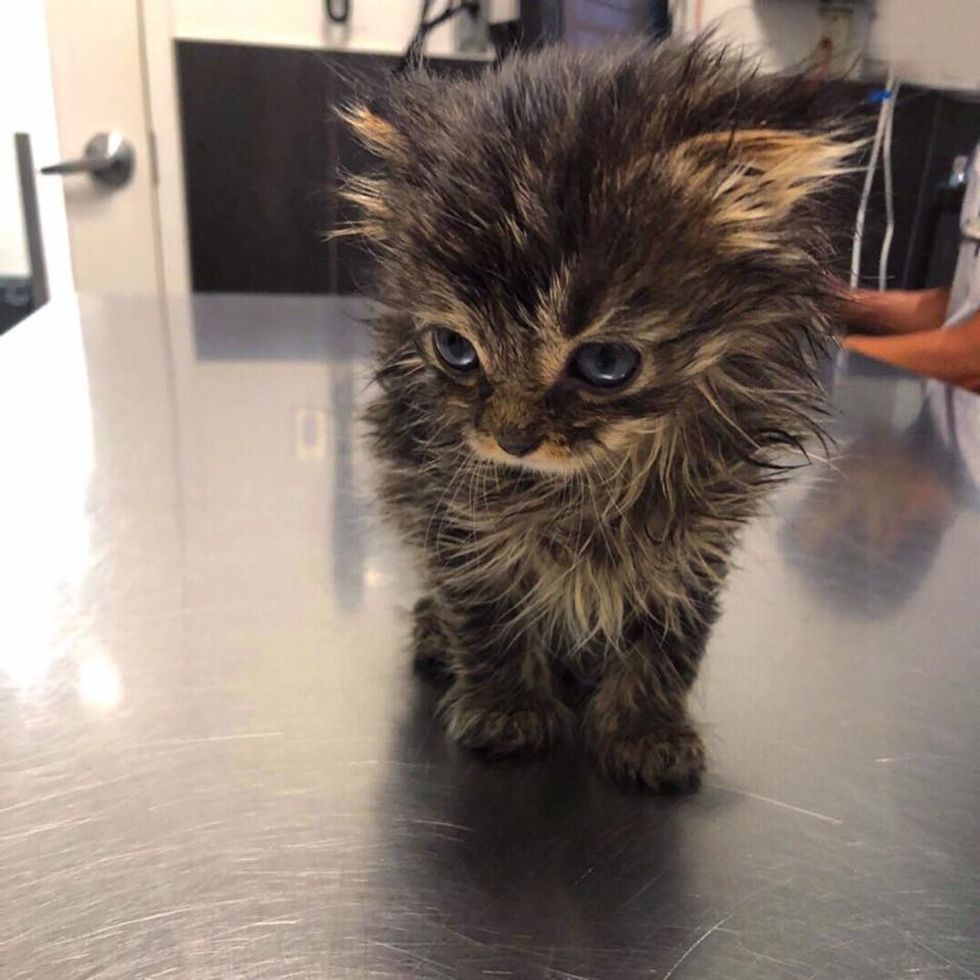 Chatons Orphelins Montréal
At six weeks old, she was just the size of a 3-week-old kitten. Despite being small in stature, she behaved just like her age, running around, exploring every nook and cranny.

She would meow loudly if she needed something or wanted attention.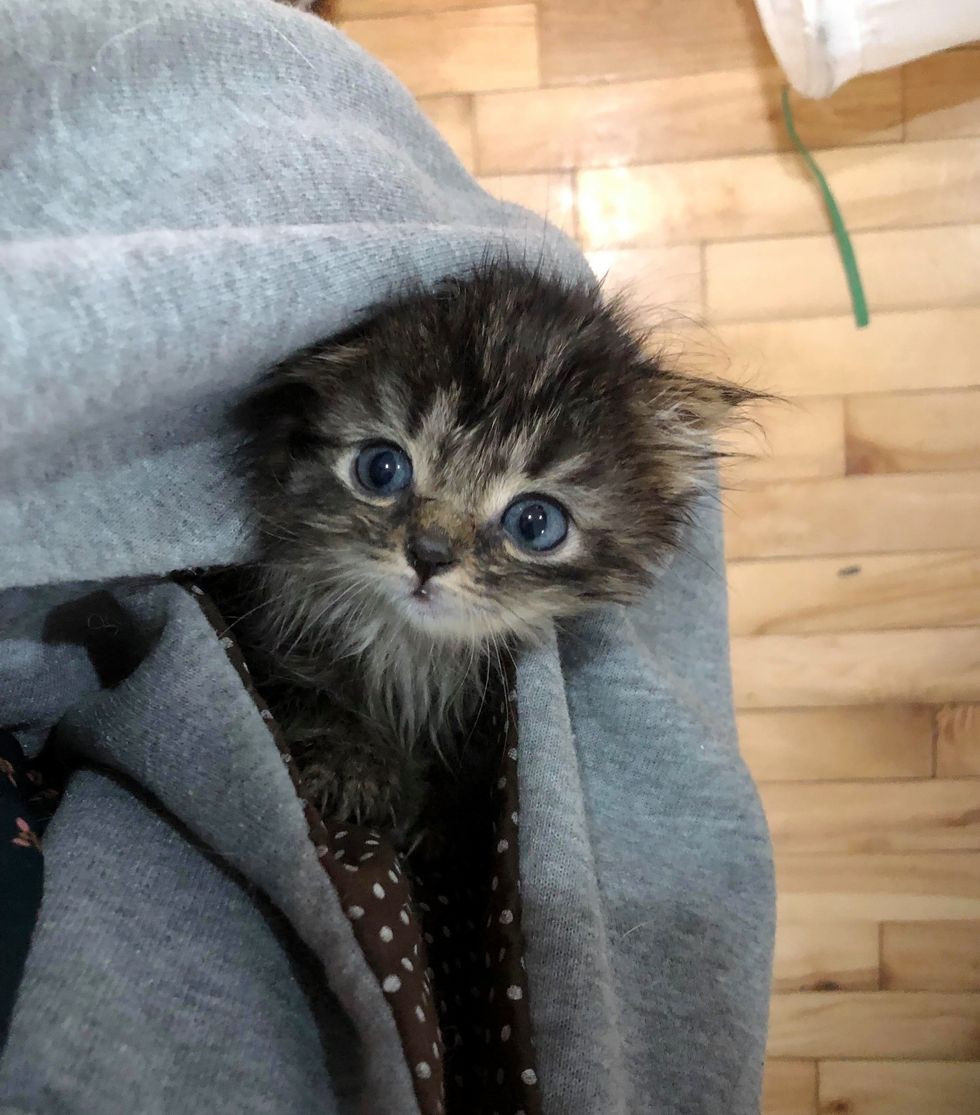 Chatons Orphelins Montréal
Once her health began to improve, she turned into a different kitten.

"She tries to sneak in every little place possible but always stays close to her human. She loves to be on the shoulders and snuggle in the crook of the neck," Celine told Love Meow.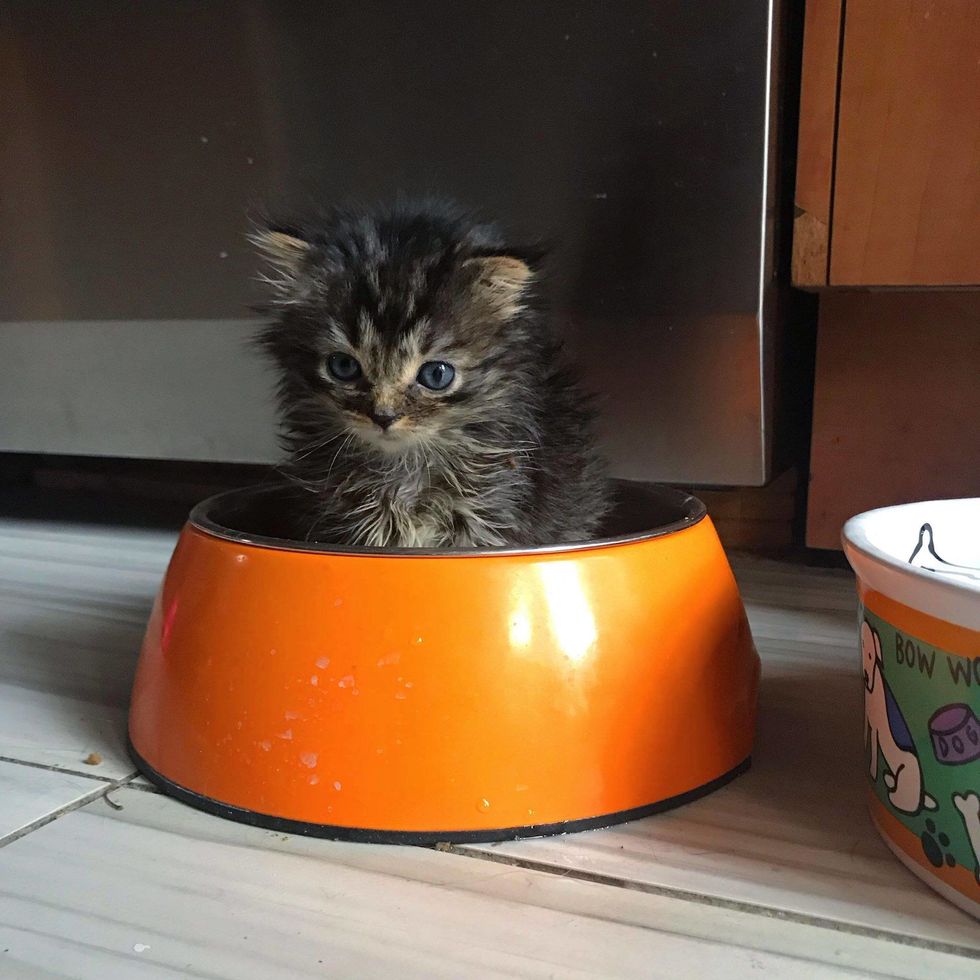 Chatons Orphelins Montréal
A week into her treatment, she nearly doubled her weight and couldn't stop playing with her new-found energy.
Watch Bambie in this adorable video. So much fluff!
Tiny kitten journey at foster homeyoutu.be
The kitten is finally growing and putting on weight consistently. She's also getting her beautiful fluffy coat back.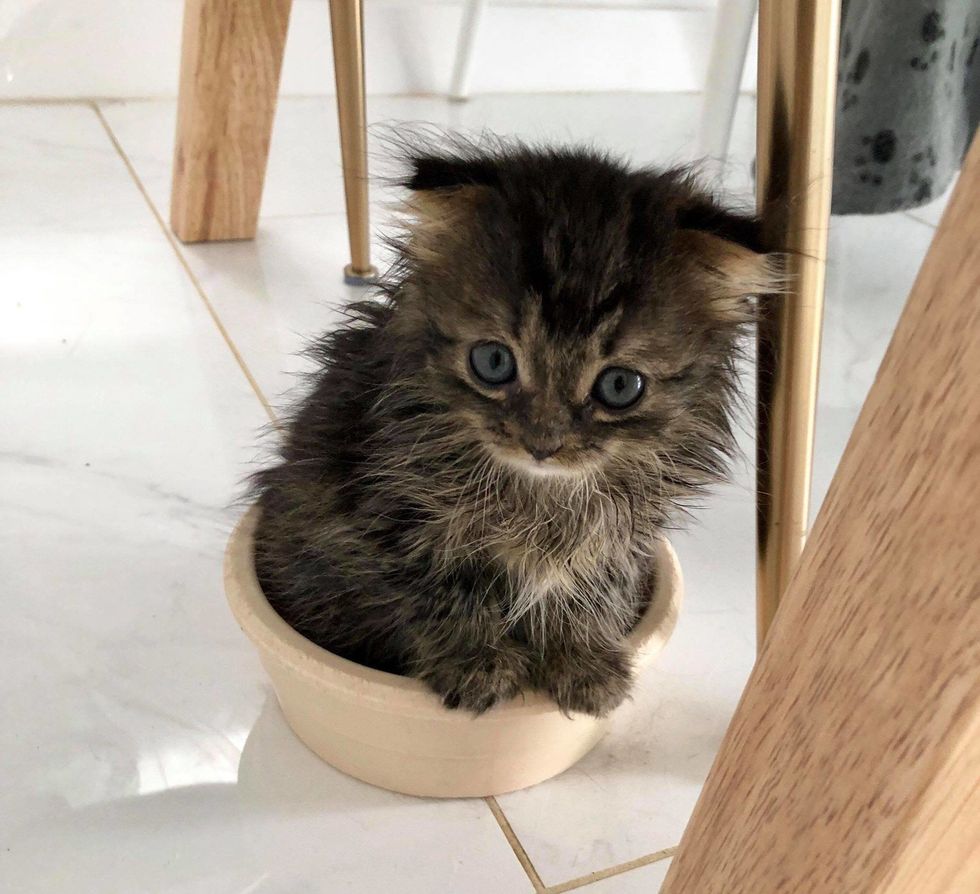 Chatons Orphelins Montréal
"Bambie is still very small and has a lot of growing to do. She still has the look of a gremlin with her fuzzy hair and big eyes, but it only adds to her cuteness," the rescue said.

This adorable ball of fluff is not afraid of anything and is getting more curious and playful each day.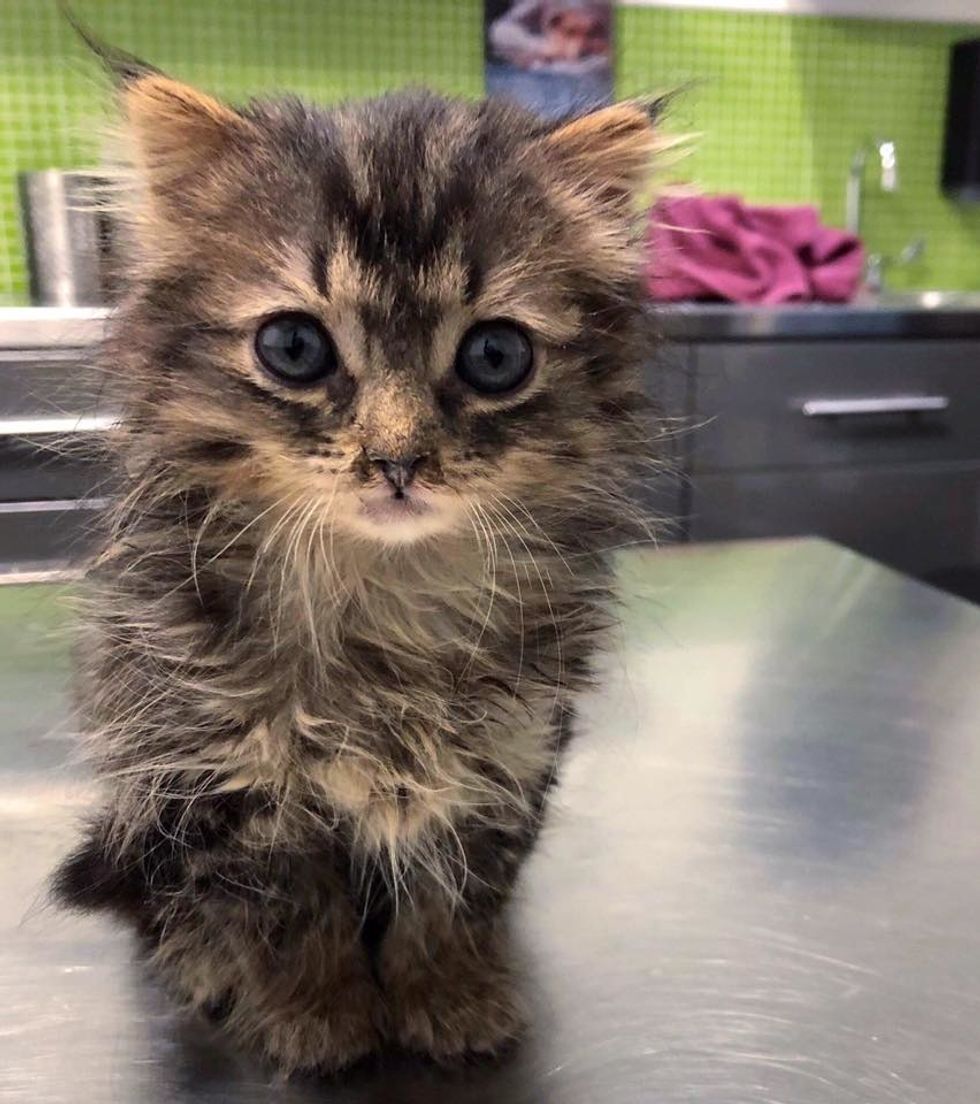 Chatons Orphelins Montréal
Bambie was a little pocket-sized kitty when they first got her from the shelter.

With a second chance at life, she made a full recovery, hitting one milestone after another.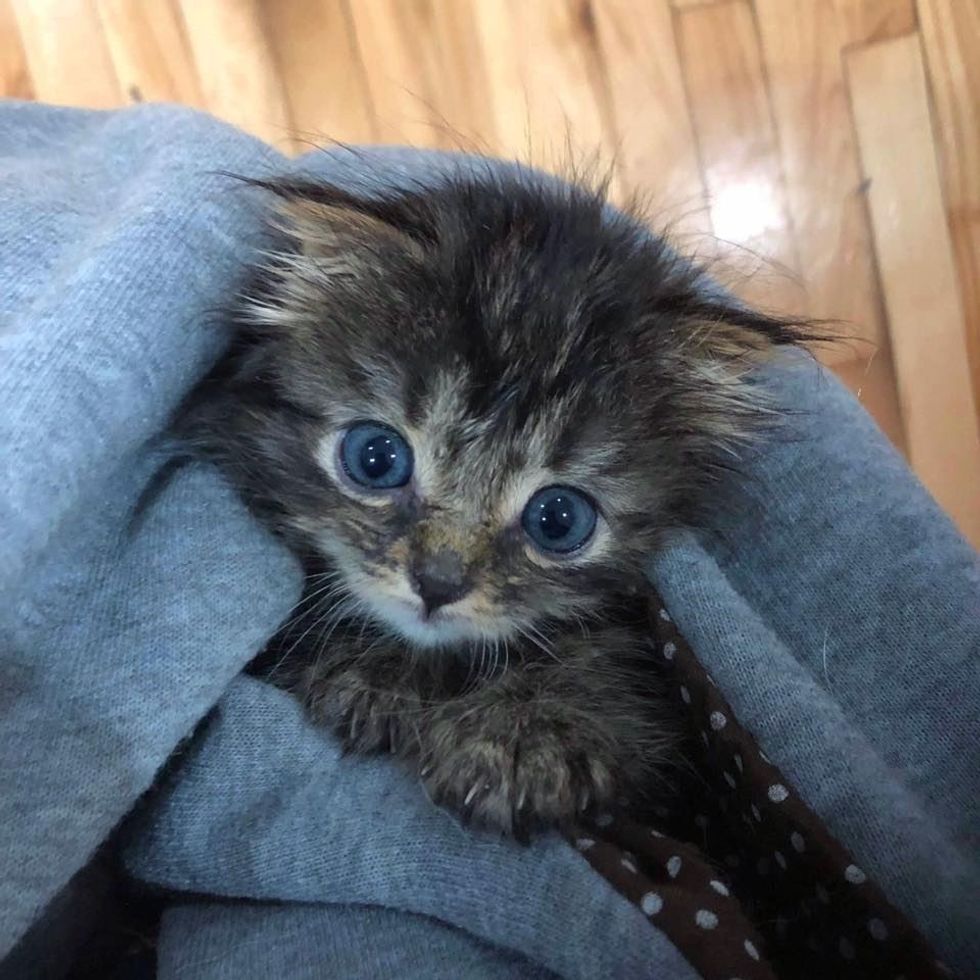 Chatons Orphelins Montréal
She may stay tiny forever but she is eating like a champ and working hard to catch up in size with other kittens.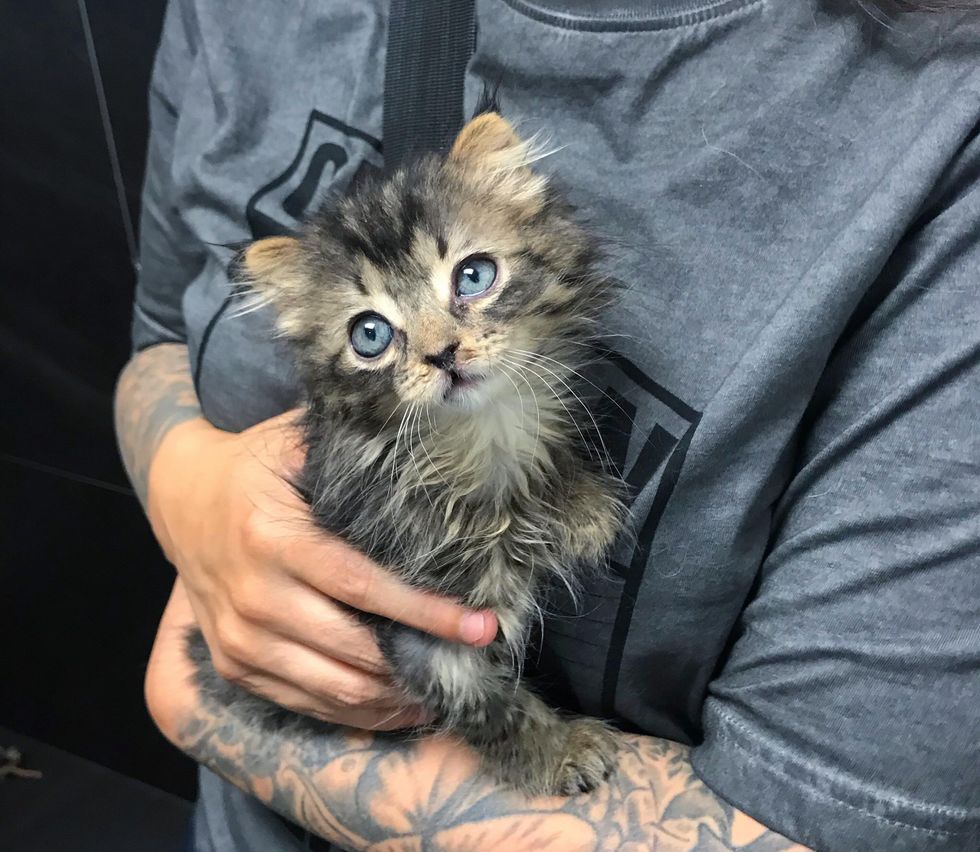 Chatons Orphelins Montréal
Share this story with your friends. Follow updates on Bambie and Chatons Orphelins Montréal on Facebook.

Related story: Scrawny Kitten Found on Driveway Is Determined to Grow Despite the Rough Beginning