Rescuers came across an online post about a kitten missing a foot. "We wanted to help her."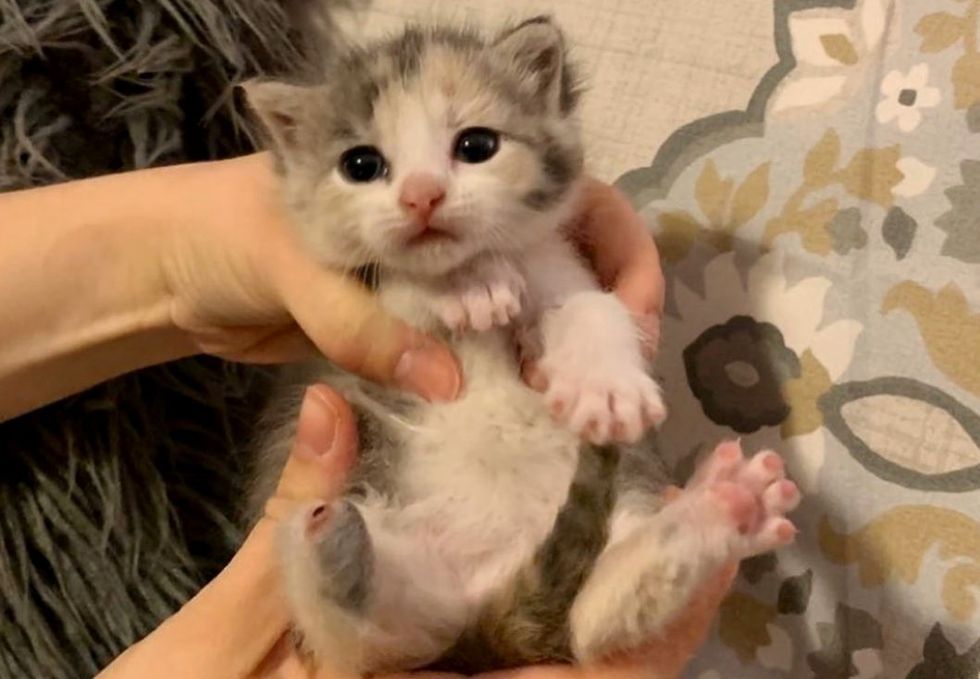 Sparkle Cat Rescue
Early this week, Kristi and Eric, volunteers of Sparkle Cat Rescue (in Burlington, North Carolina), spotted a Facebook post about a kitten needing urgent help. They immediately responded, but later found out she had been taken to a shelter before they could get to her.
They had no idea which shelter she was at. Being so young and missing a foot, the kitten would need medical attention and round-the-clock care by a fosterer.
Brian, a volunteer of Burlington Animal Services, drove to his shelter that night to check, but the kitten was not there. He then took another trip to the Mebane Police Department to inquire about the little feline.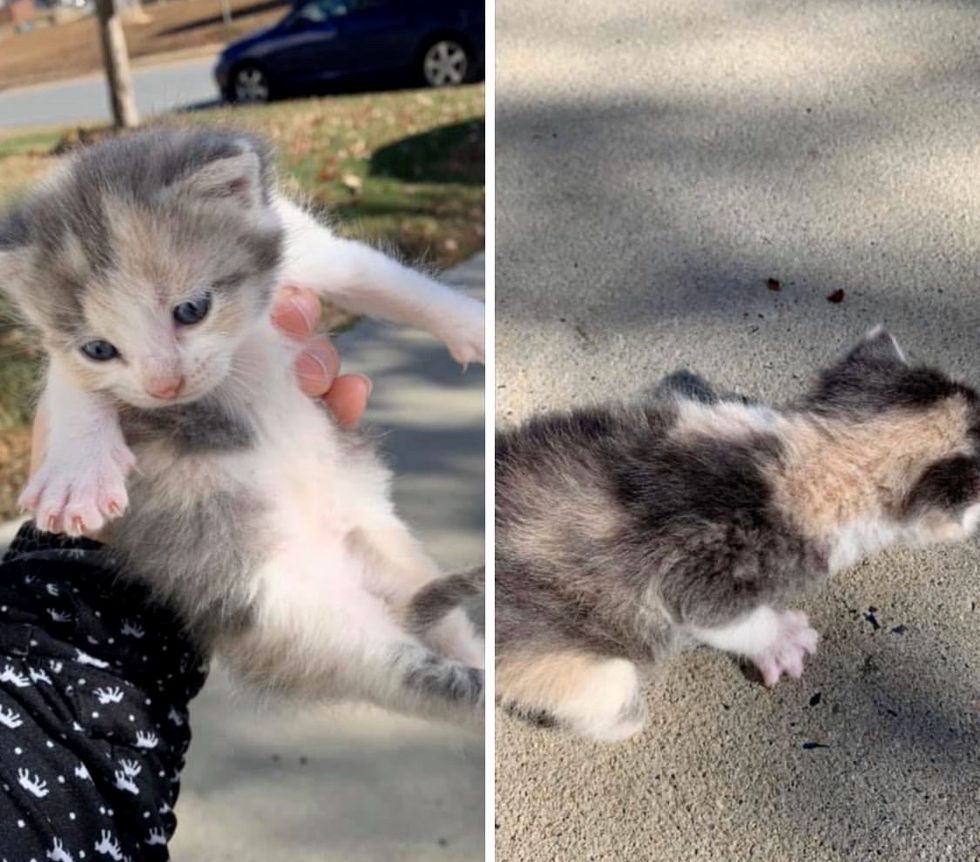 Supplied by Sparkle Cat Rescue
As it turned out, the kitten had been brought into the county shelter. Sparkle Cat offered to rescue her the next morning, and volunteers, Rowan and Eric, arranged transport to get the kitten safely into her new foster home.

"It took a village to get her," Stephanie Grantham, Co-Founder/Executive Director of Sparkle Cat Rescue, shared with Love Meow.
They named the little one, Uni. She's tiny but has a strong purr motor.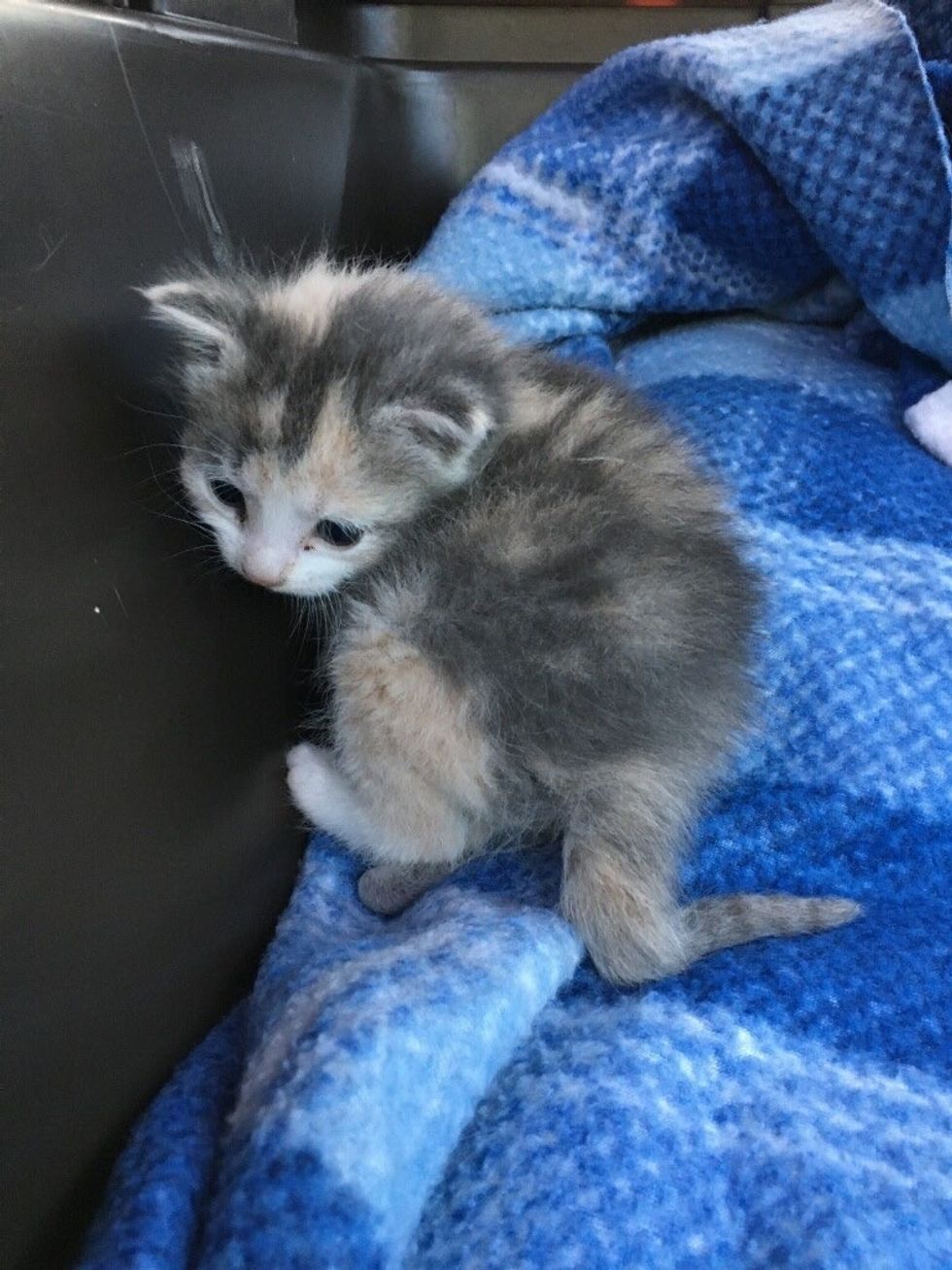 Sparkle Cat Rescue
"She is one of a kind and being a singleton girl, we thought we'd make the name 'Uno' a bit more feminine and call her Uni," Sarah Kelly, foster volunteer of Sparkle Cat Rescue, shared with Love Meow.
"It's perfect because she loves her new UNIcorn pillow so much."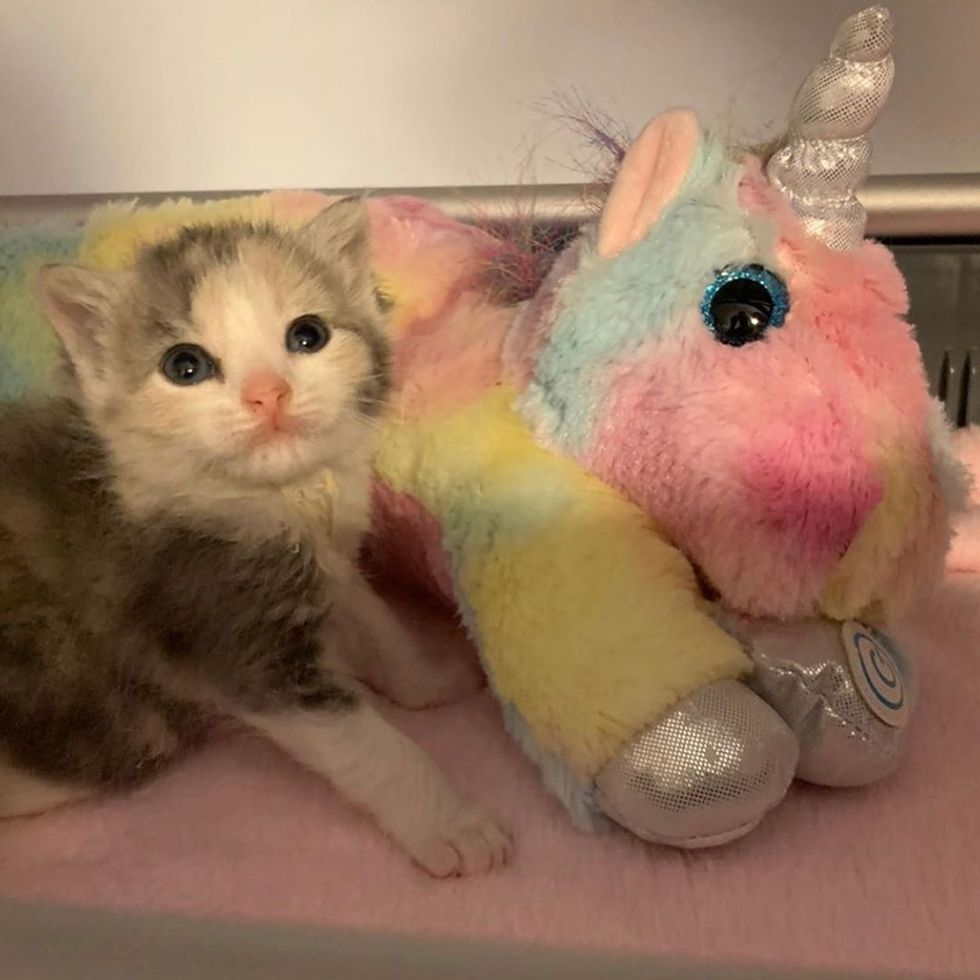 Sparkle Cat Rescue
Uni is missing a foot and relies on her other three paws and tail to help her stand, balance and move around.

"She has a stump where her back right paw should be, but it doesn't seem to be causing her pain or slowing her down any."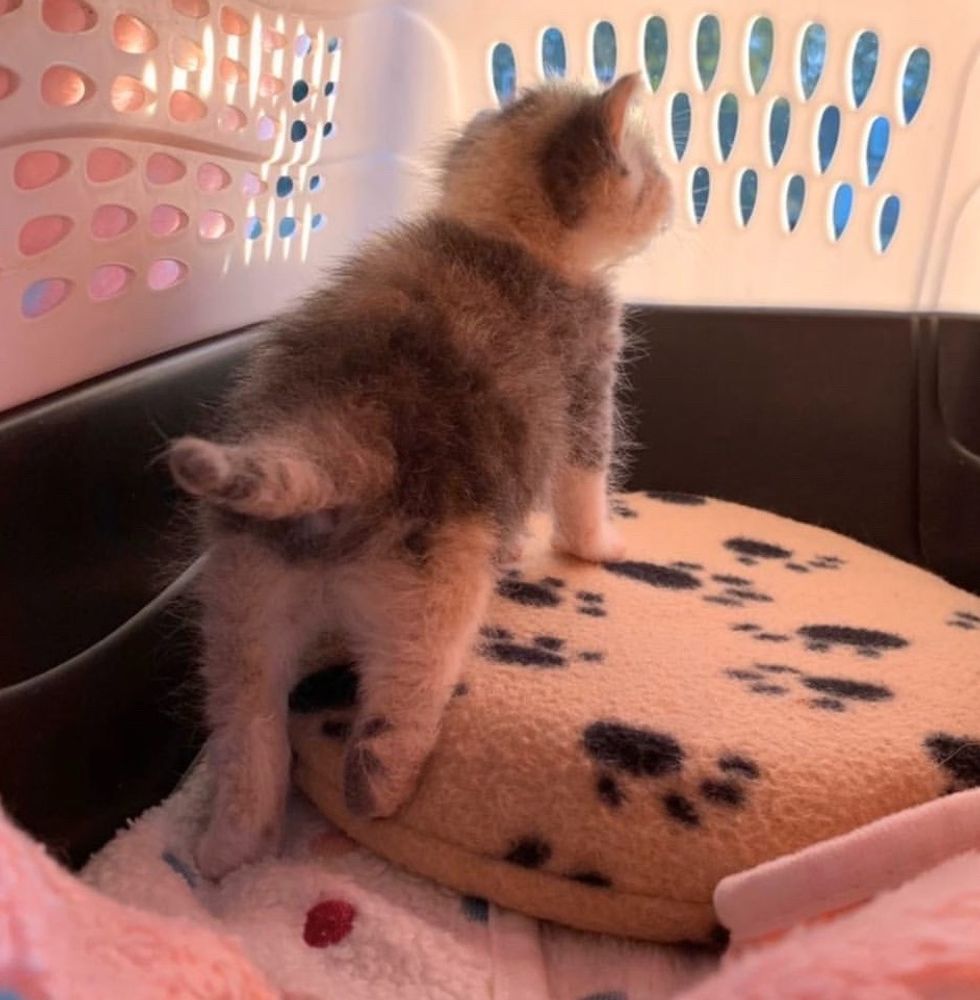 Sparkle Cat Rescue
"She's very vocal! She loves to 'boss' us around and tell exactly how many kisses and snuggles she should be getting," Sarah told Love Meow.

"She's very friendly and has already purred quite a bit - especially when getting her bottle!"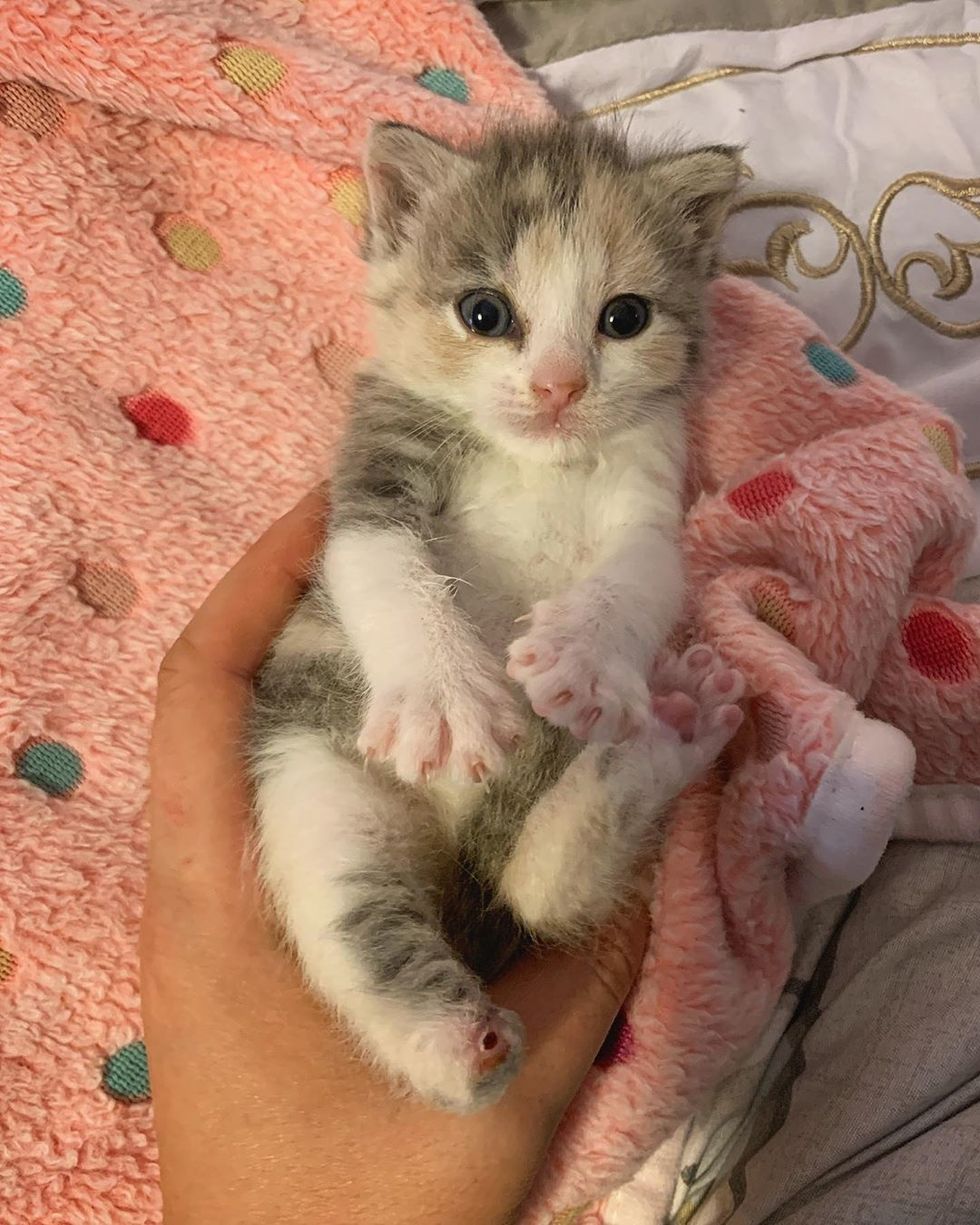 Sparkle Cat Rescue
Uni went to the vet two days ago for a checkup and examination for her leg. She was so brave and purred through the whole process.

"It is believed that her 'stump' was either due to a young, overzealous mom cleaning her too aggressively at birth, or that it got caught on something in the first few days of life," Sarah said.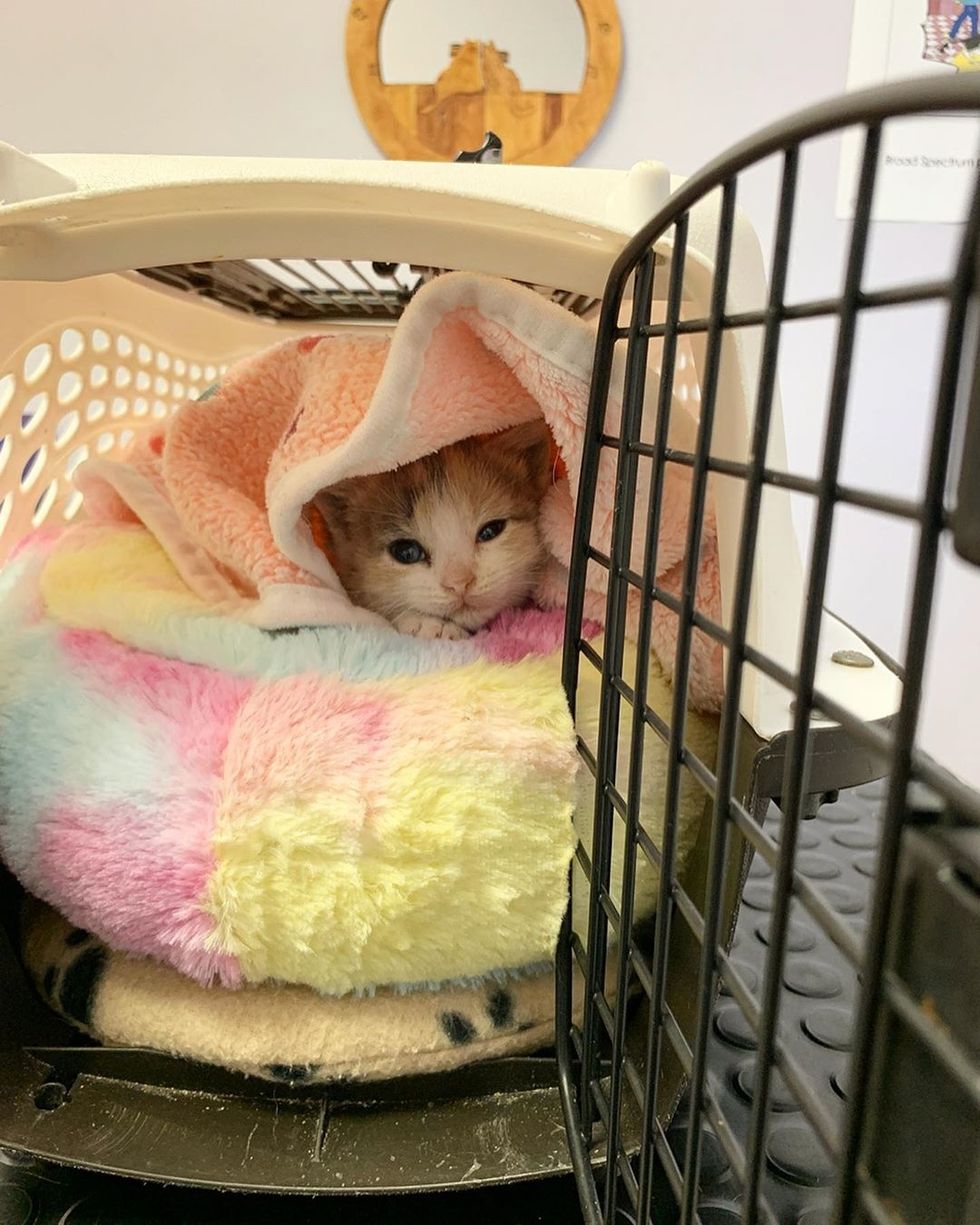 Sparkle Cat Rescue
"We will continue to be closely monitoring her progress over the coming week before considering next steps, but she's in good spirits and seemingly good health, otherwise."
The little ball of fur has quickly turned into a cuddle-bug.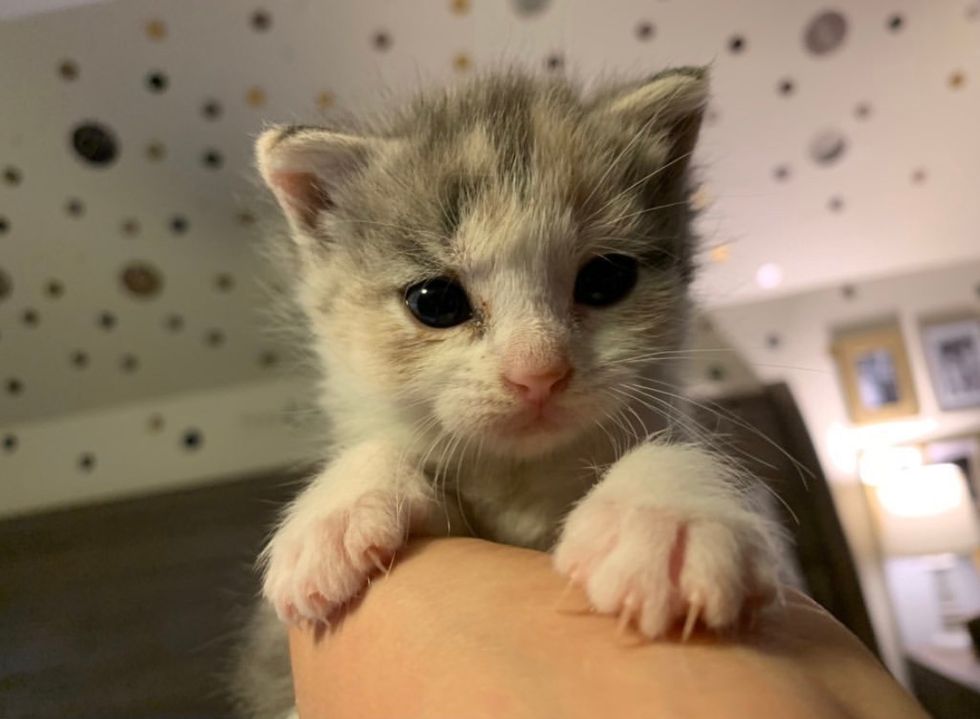 Uni may be little, but she is full of sass and cattitude. At such a young age, she's quite the chatterbox.

If she demands something, she wouldn't take no for an answer.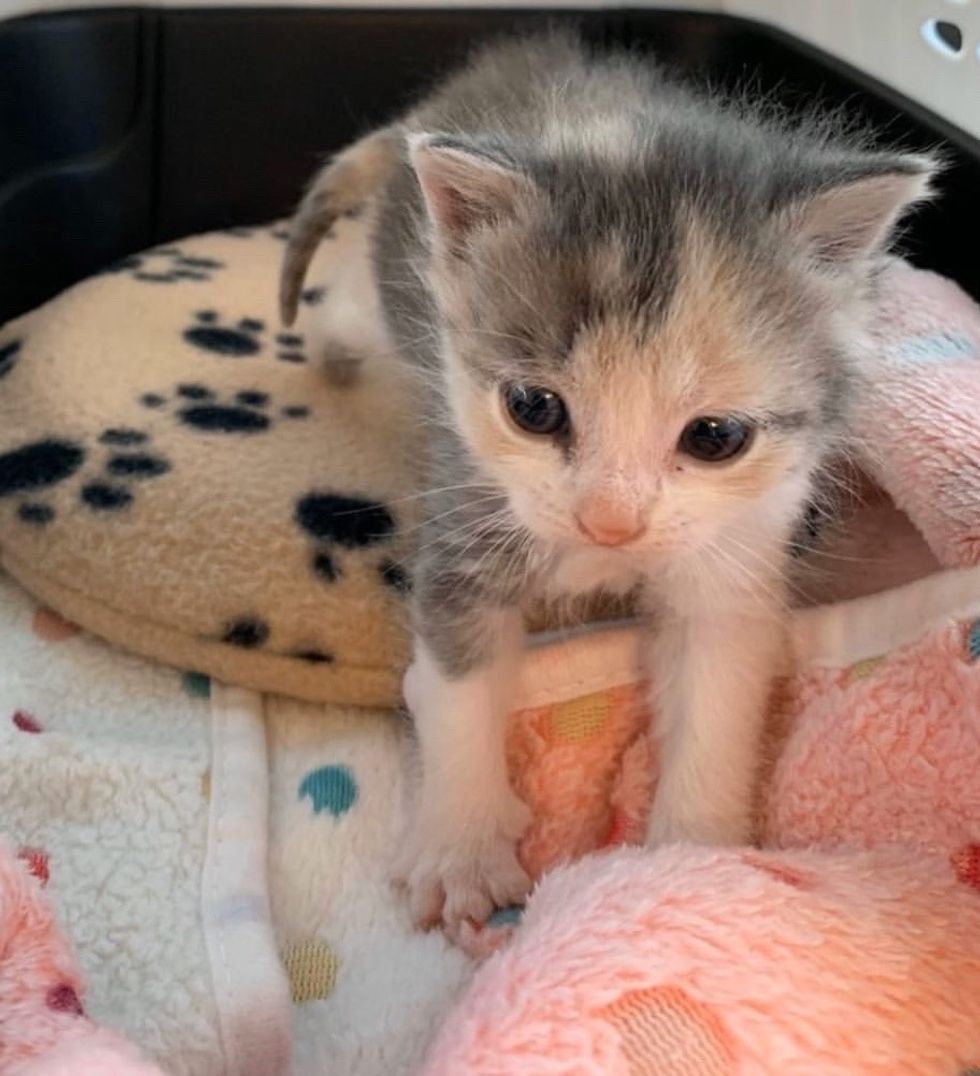 Sparkle Cat Rescue
The little one is getting the best care and plenty of cuddles.
When she is not having a conversation with her foster mom, she's purring up a storm in her arms.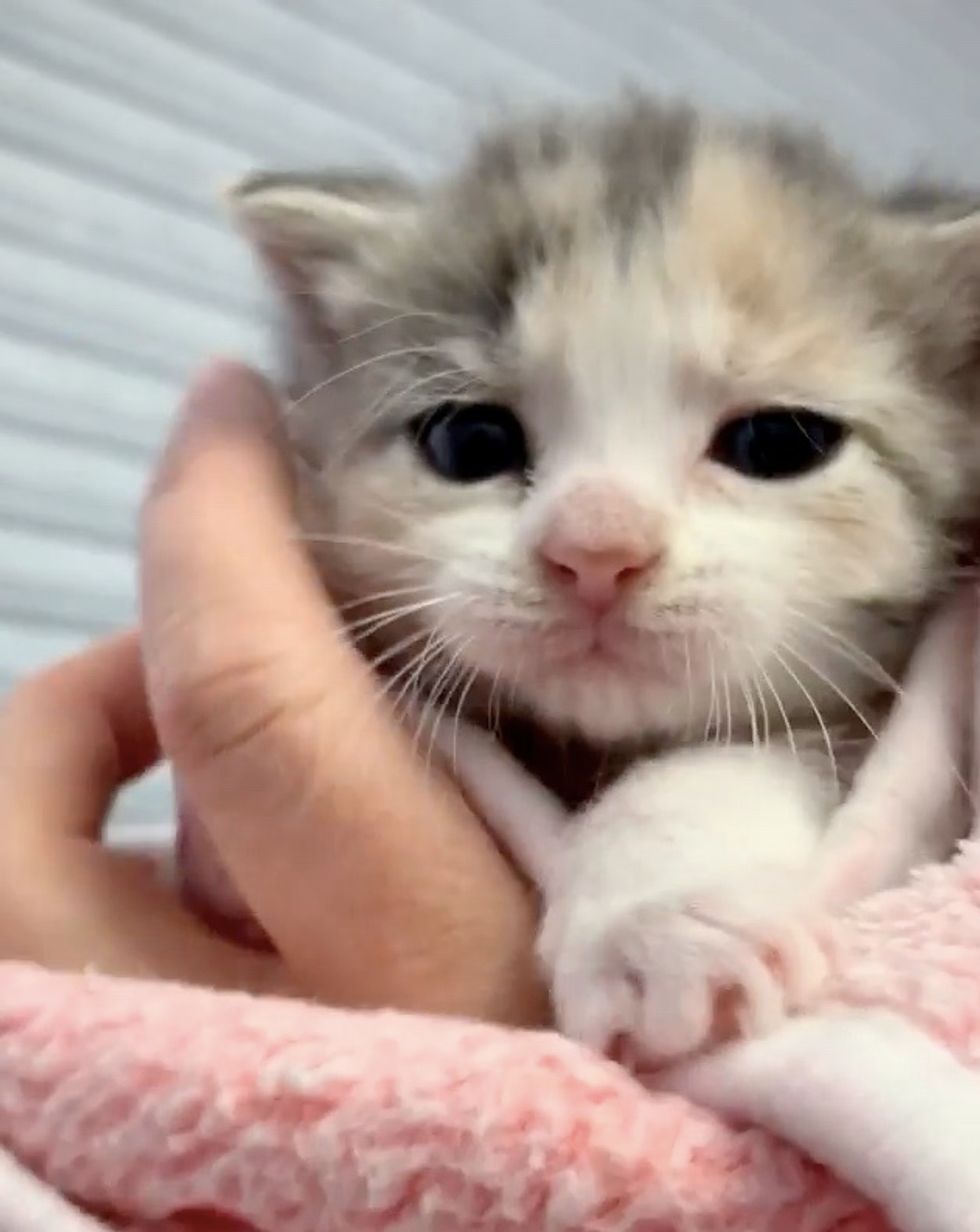 Sparkle Cat Rescue
Share this story with your friends. Follow updates on Uni and Sarah's fosters on Instagram. Follow Sparkle Cat Rescue on Facebook and Instagram.

Related story: Couple Came to See Kitten with Injured Leg - He Curled Up in Their Arms and Wouldn't Let Go