A kitten stood out as the only orange tabby in her litter of seven and showed quite the personality.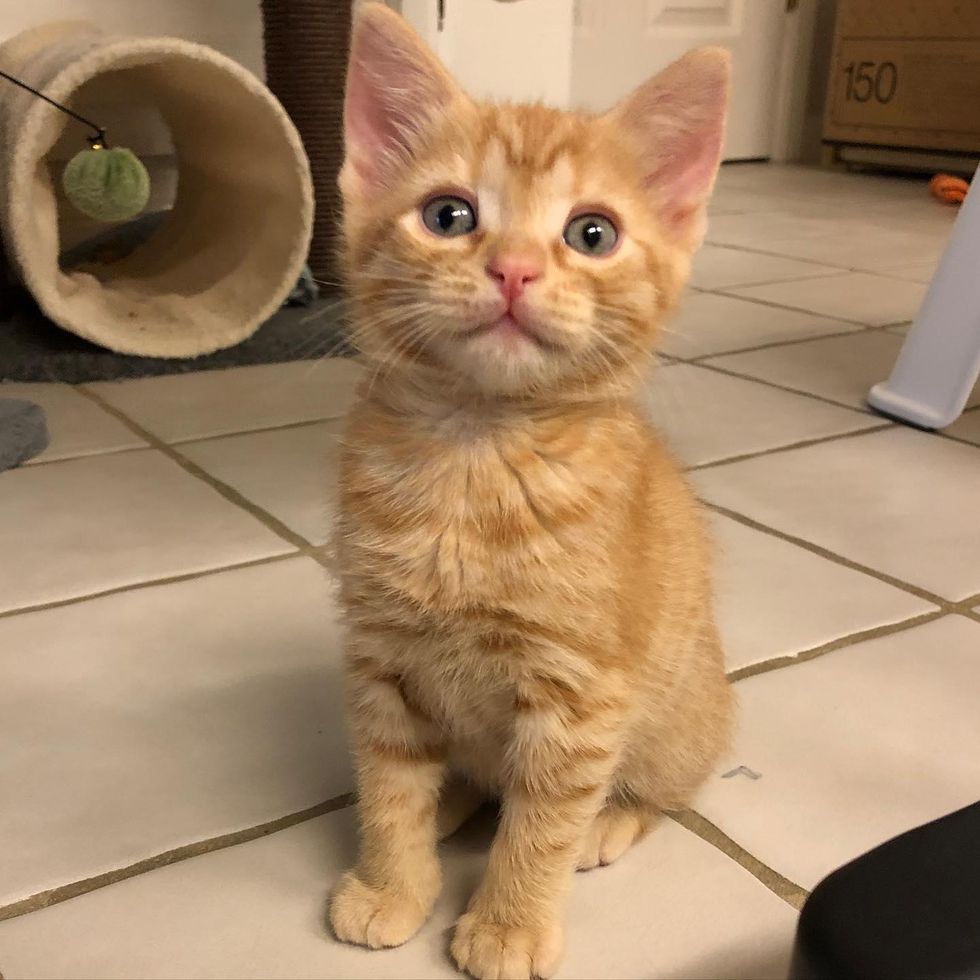 Bashful the kittenLaura Malone
Seven kittens were brought to Mini Cat Town, an animal rescue in San Jose, California, for a chance at a better life. A volunteer of the rescue, Merritt, took them in right away, so all seven of them could be bottle fed and cared for around the clock.
One of the kittens immediately stood out amongst the sea of white fluff. Bashful was the only orange tabby in her litter, while the others were white or seal-point.
When Merritt had to travel for work, they were transferred to Laura Malone, a director of Mini Cat Town, to continue their foster journey.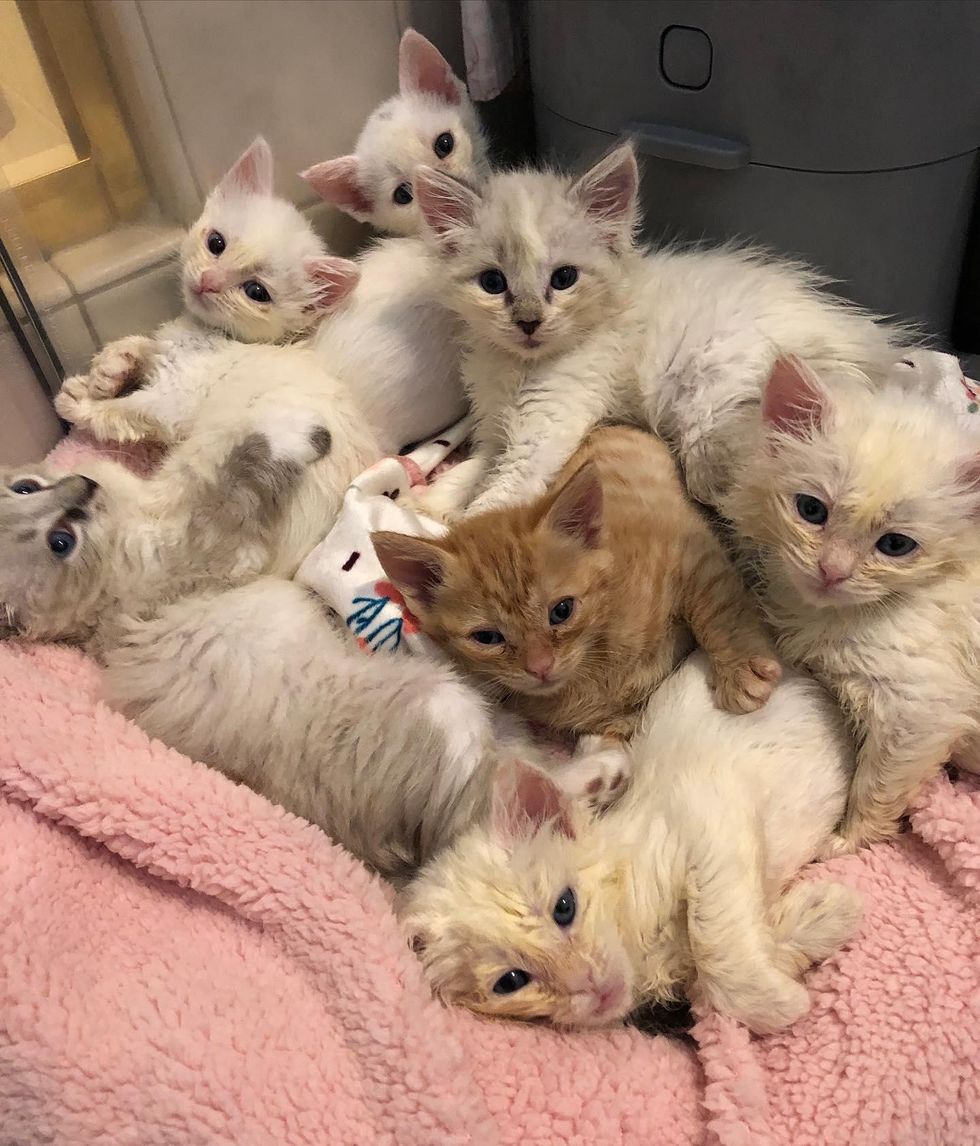 Bashful was rescued along with her six siblingsLaura Malone
"Bashful is very easy going and independent, not demanding at all. She is just friendly, playful, and does her own thing," Laura shared.
With a comfortable home, good food and great care, the kittens were thriving and putting on weight. Their personalities emerged as they figured out how to use the litter boxes, climb cat trees and get attention on demand.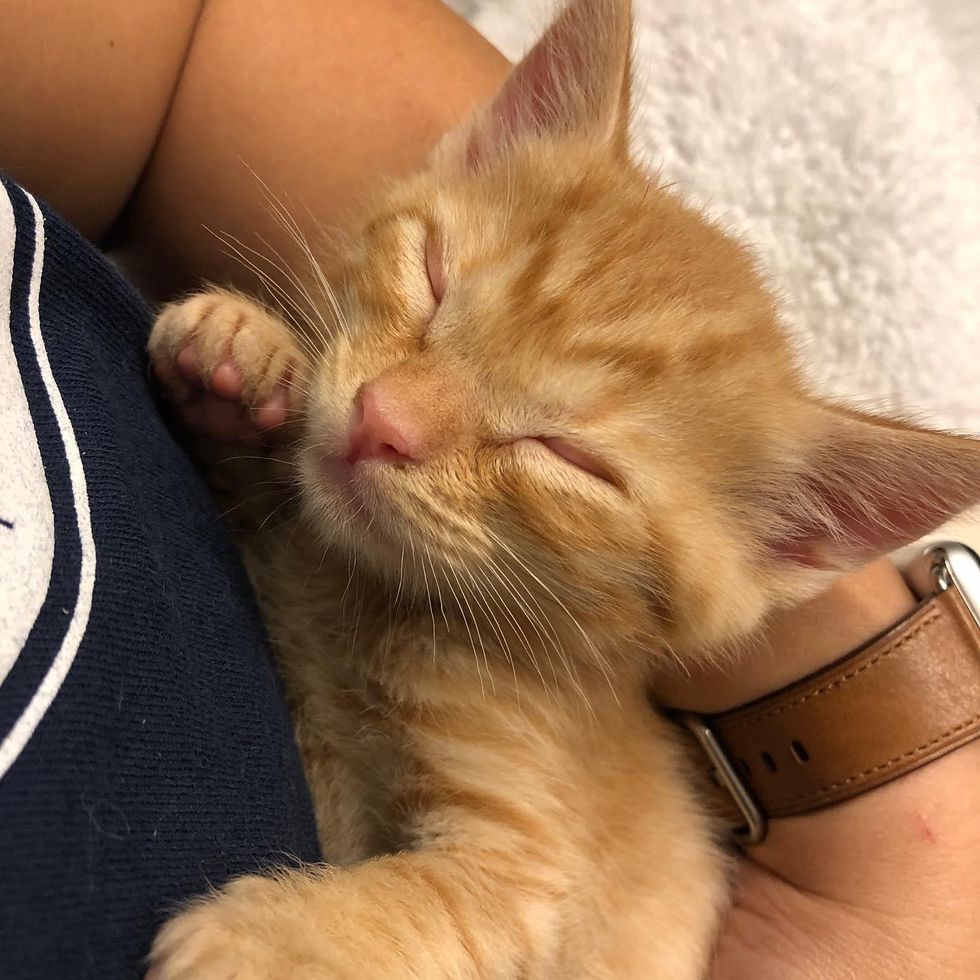 She was the only orange kitten in her litter and a love-bug from the startLaura Malone
"The whole time they were with me, I kept thinking of how much work it must have been to feed seven bottle babies. Their (first) foster mom got them as tiny kittens and raised them so well."
Bashful who looked a little concerned in her early days, adored human attention and would flop and melt into her people when she was held.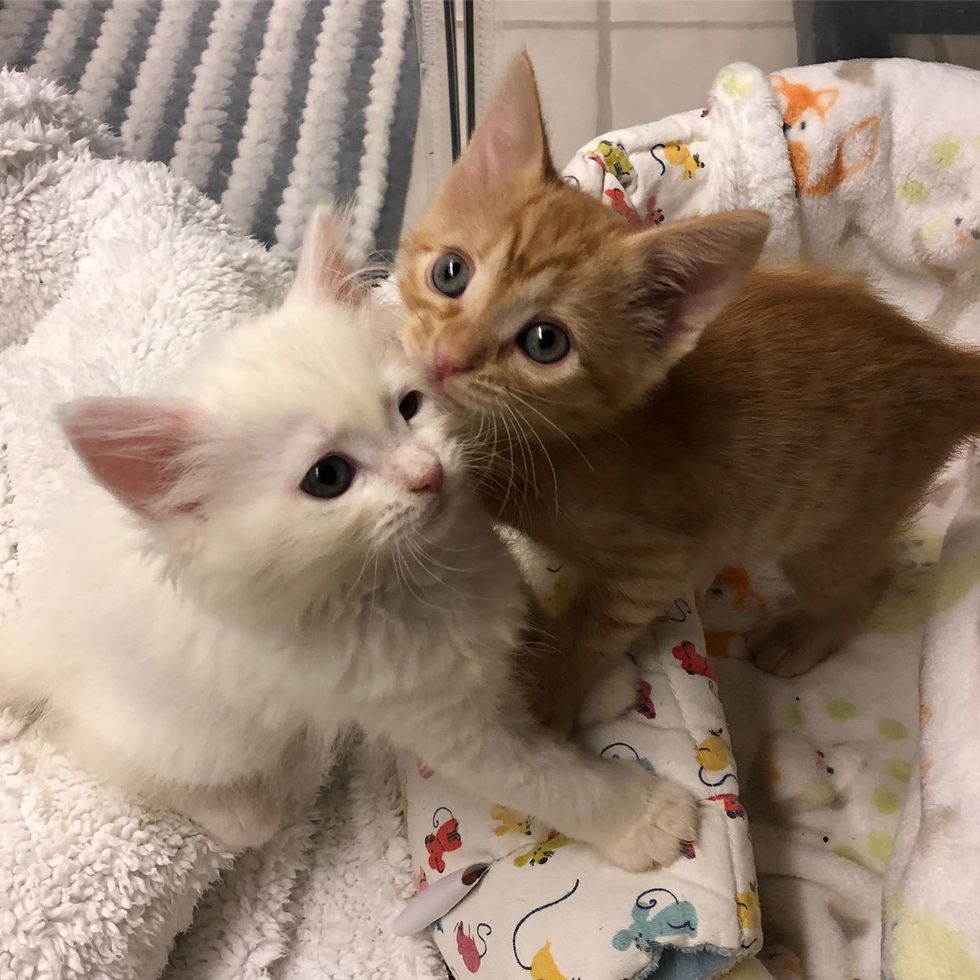 Laura Malone
She enjoyed sharing a warm lap with her siblings, but was constantly on the lookout for interesting, unusual lounging spots. "I could always find her napping in the weirdest places. One of her very favorite places to nap was in the clear bowl of the scale," Laura shared.
"I can't tell you how many times I'd walk into the room and see her sitting in it, in the middle of the room. I would leave it out just for her to nap in."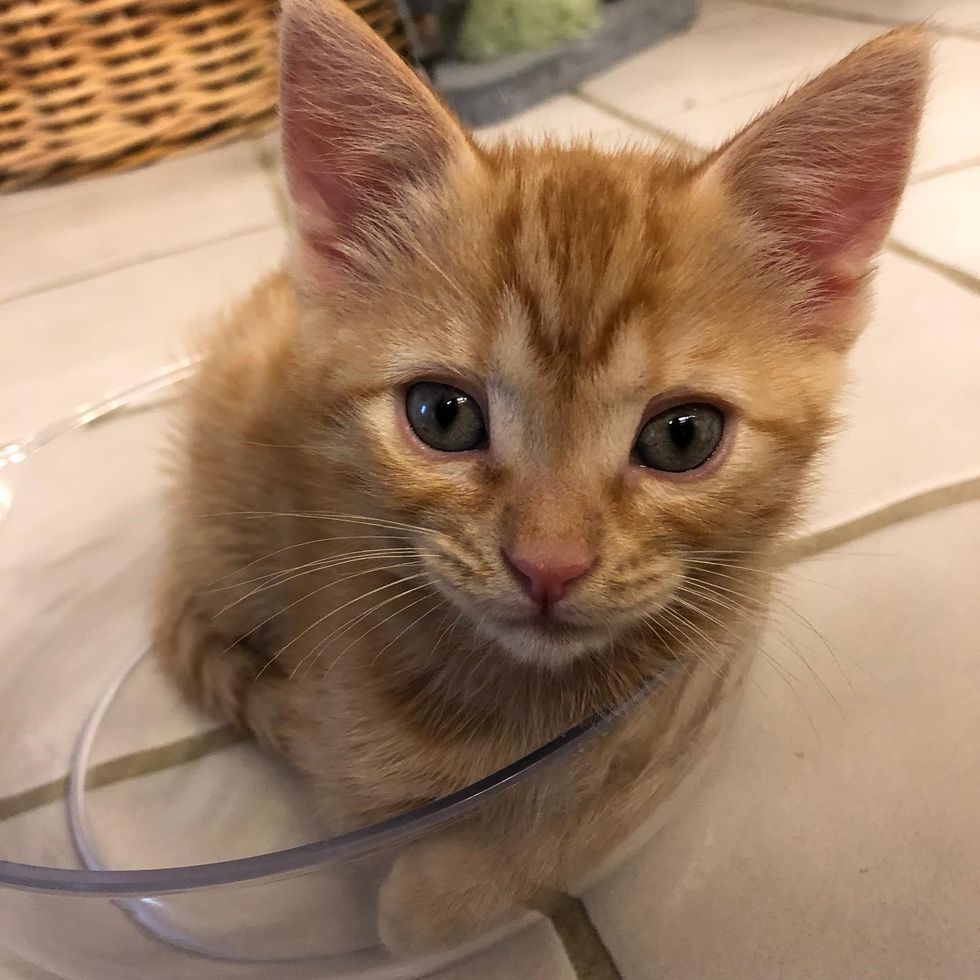 Bashful's favorite napping spot was the clear bowl of the scaleLaura Malone
Bashful and her siblings (Dopey, Sneezy, Happy, Grumpy, Sleepy, and Doc) ran the foster room, creating all sorts of antics and mischief.

But when it was time for breakfast, they'd gather around by the door, singing the song of their "people"—the cutest choir that never failed to brighten up everyone's day.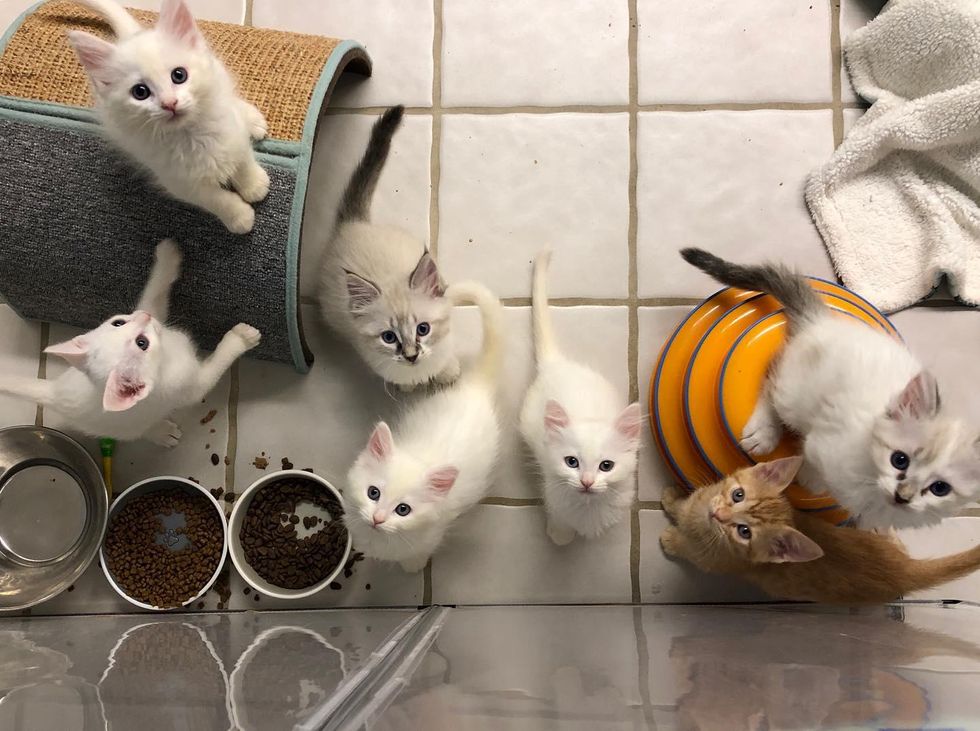 Breakfast timeLaura Malone
"They were super mischievous 'pre-teens' and whenever I opened the door, they tried and snuck out in pairs. I caught them, put them back in, and two more ran out. They choreographed some great escapes and they all seemed to know that my reflexes are slow."
When their bellies were full and food coma kicked in, the kittens would crawl onto Laura's lap for a snooze-fest.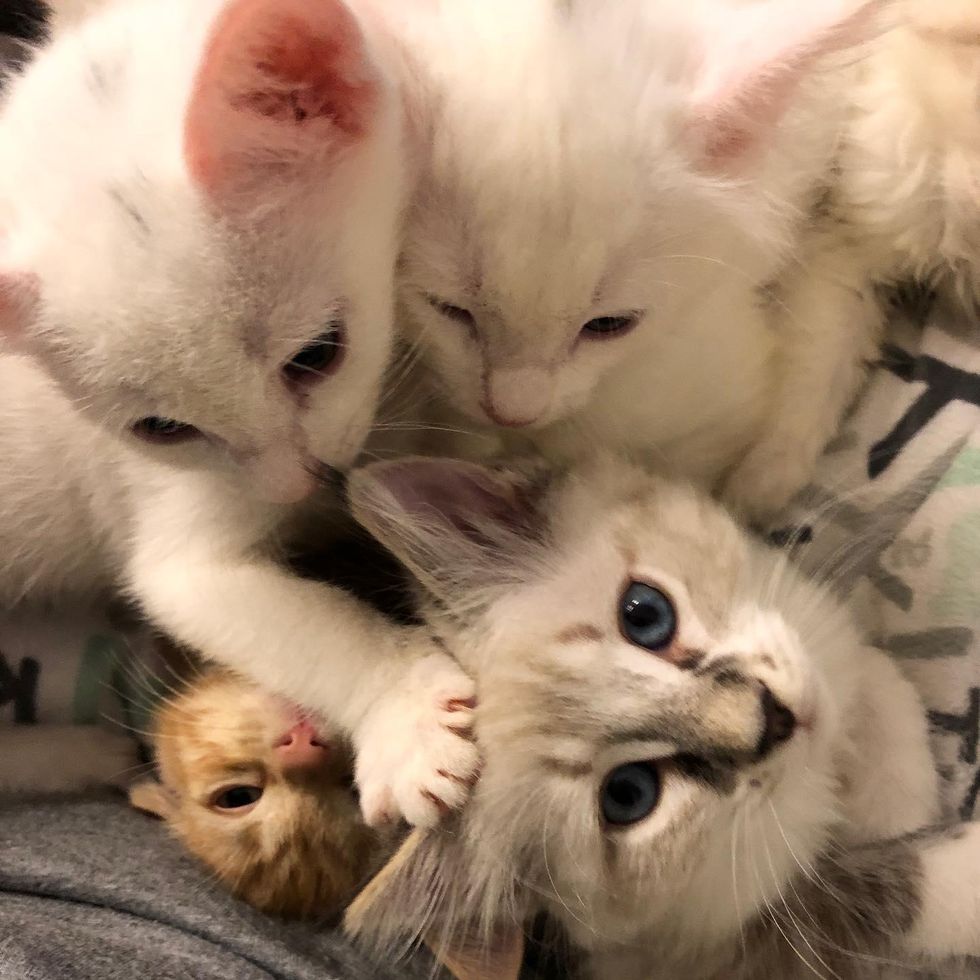 Laura Malone
Laura often found her legs covered in purring fluff, and Bashful stuck out as the only ginger and an amazing cuddler.

Bashful would seize every opportunity for a good hug, and slip into the arms of her people. She was affectionate towards her siblings and never lacked an ounce of sweetness.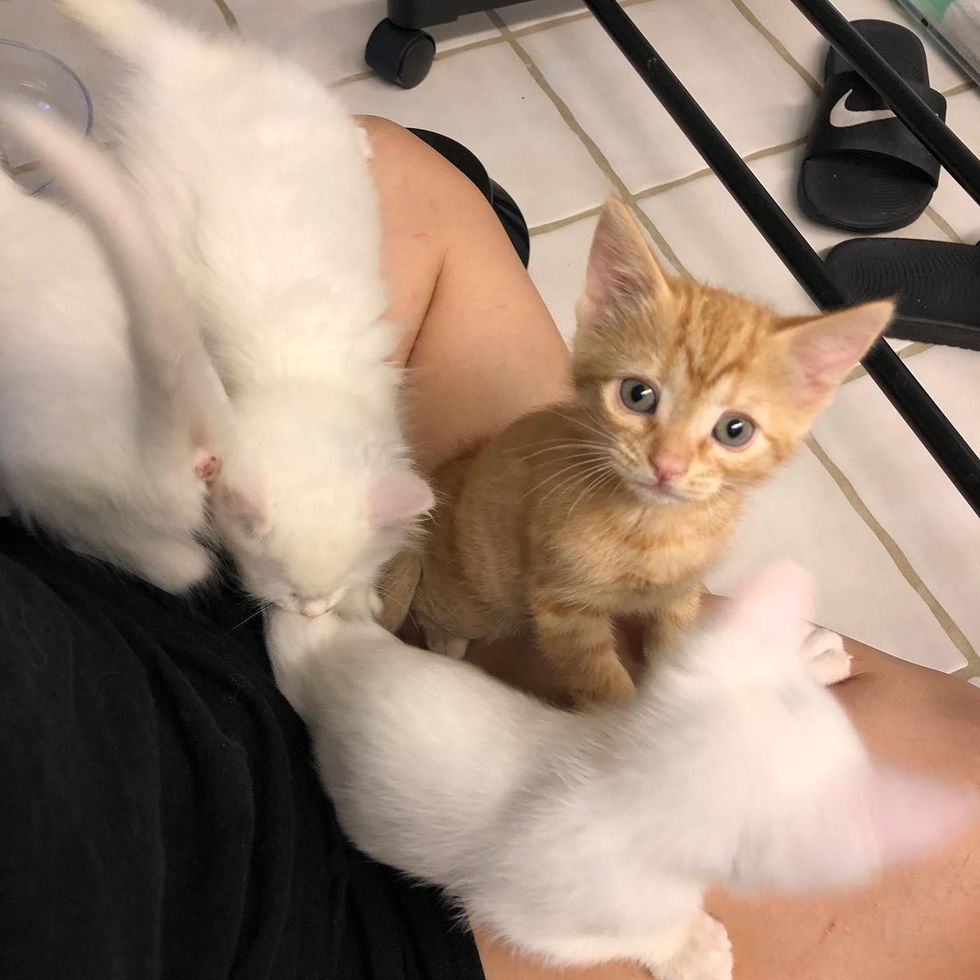 She always stood out amongst her siblingsLaura Malone
When the kittens were big enough for adoption, Bashful arrived at the adoption floor of Mini Cat Town and continued to shine with her endearing personality. She quickly wriggled her way into the hearts of a loving family.
After weeks in foster care, Bashful (now renamed Sandy) had her dream come true.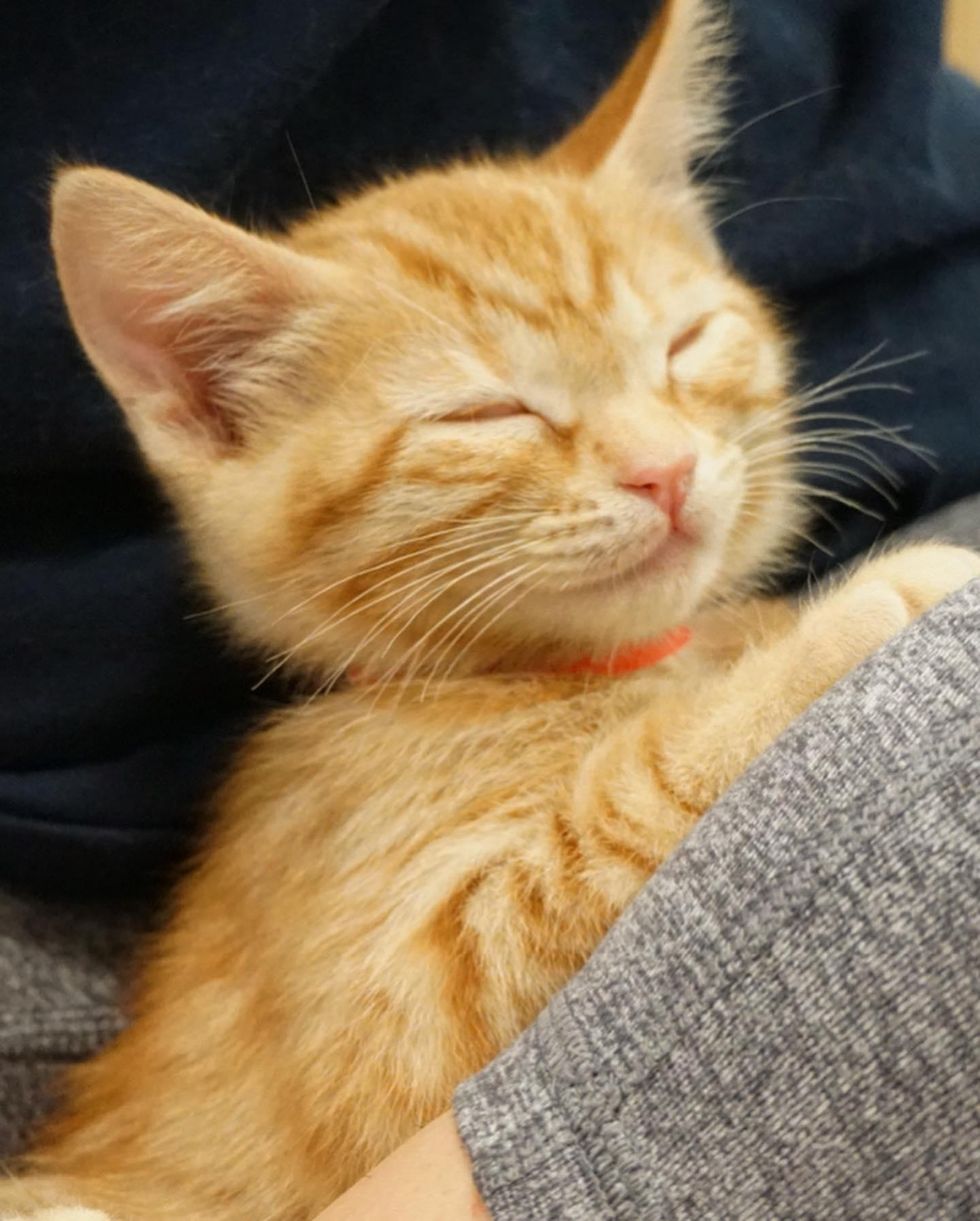 She turned into quite the cuddle-bugMini Cat Town
Sandy is all grown up now and has blossomed into a gorgeous lady cat. She has a feline sister with whom she cuddles day in and day out.
She continues to give hugs and emanate joy to everyone around her.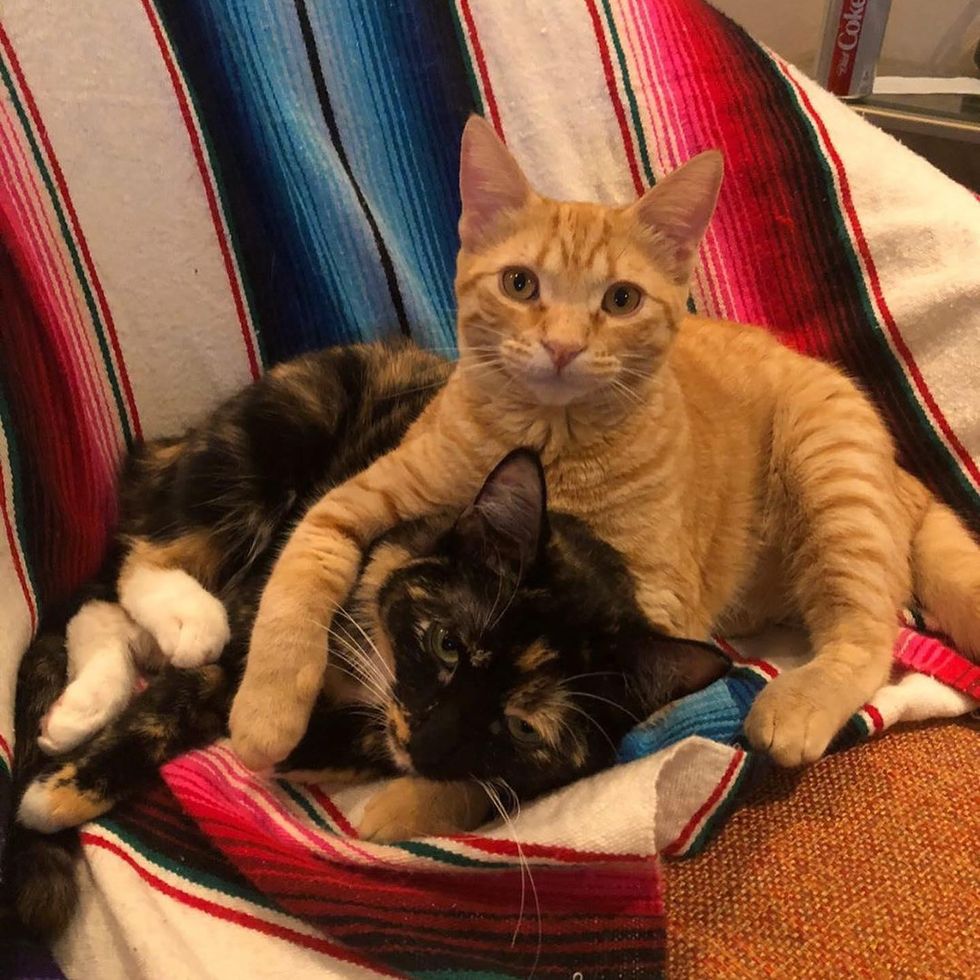 She's all grown up now and has a feline sister at her forever homeLaura Malone
Share this story with your friends. Follow Laura's foster kitties on Facebook and Instagram @fosterkittyfamily. Follow Mini Cat Town on Facebook and Instagram.
Related story: Cotton Kittens Gator Loki and Sylvie Melt Hearts with Their Big Eyes and Sweet Personalities