Six tiny kittens were found outside without a mom. One of them was just half the size of her siblings.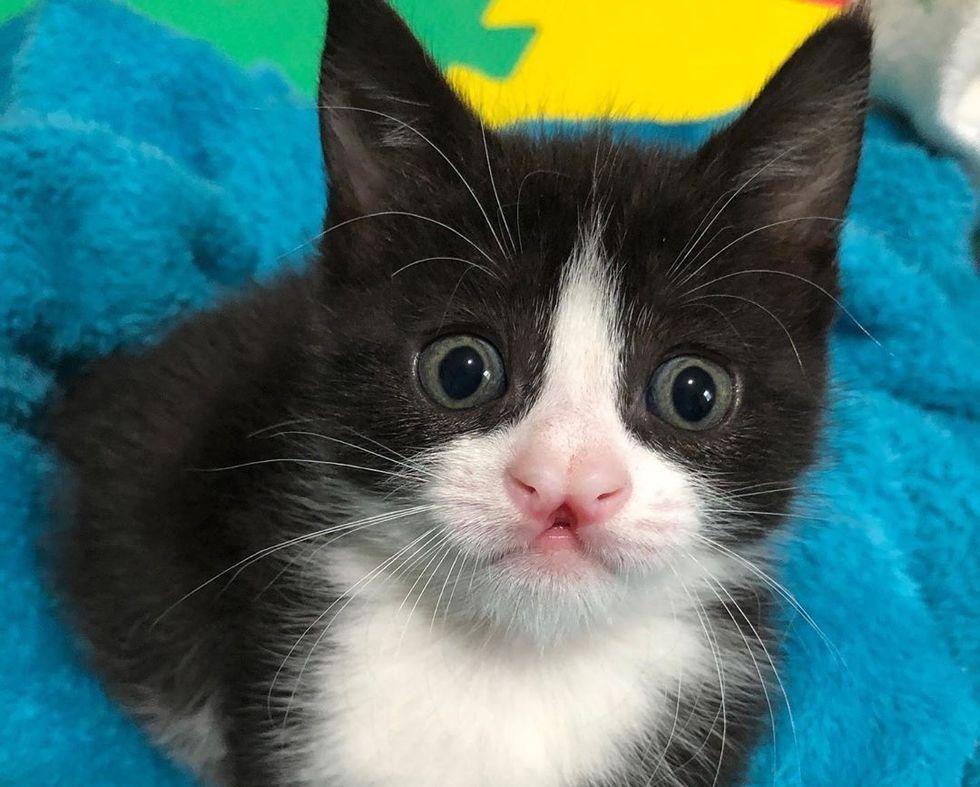 Kitkat Playroom
Jen Mack, founder of Kitkat Playroom, an all-volunteer rescue in New Jersey, took in a litter of tiny kittens found abandoned when they were five days old. Their eyes hadn't opened and they were crying for their mom who was nowhere to be found.

"They were found on Easter Sunday and were cold and wet from a terrible storm from the night before," Jen told Love Meow.
One of the the kittens was much smaller than the rest, weighing just 3.6 ounces (102 grams).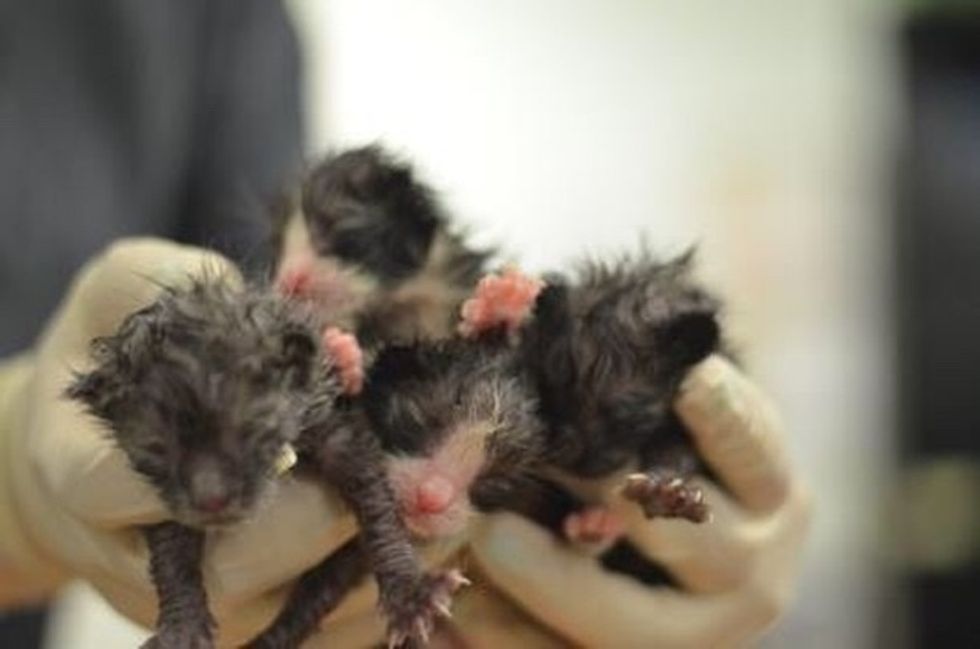 Kitkat Playroom
Poet the runt was born with a cleft lip and nose, which made it challenging for her to nurse. Since she doesn't have a cleft palate, Jen was able to hand-rear her with a bottle.
"She was able to suckle from the bottle without any issues. Her butterfly nose wasn't holding her back," Jen said. "She would've had a more difficult time latching to her mom."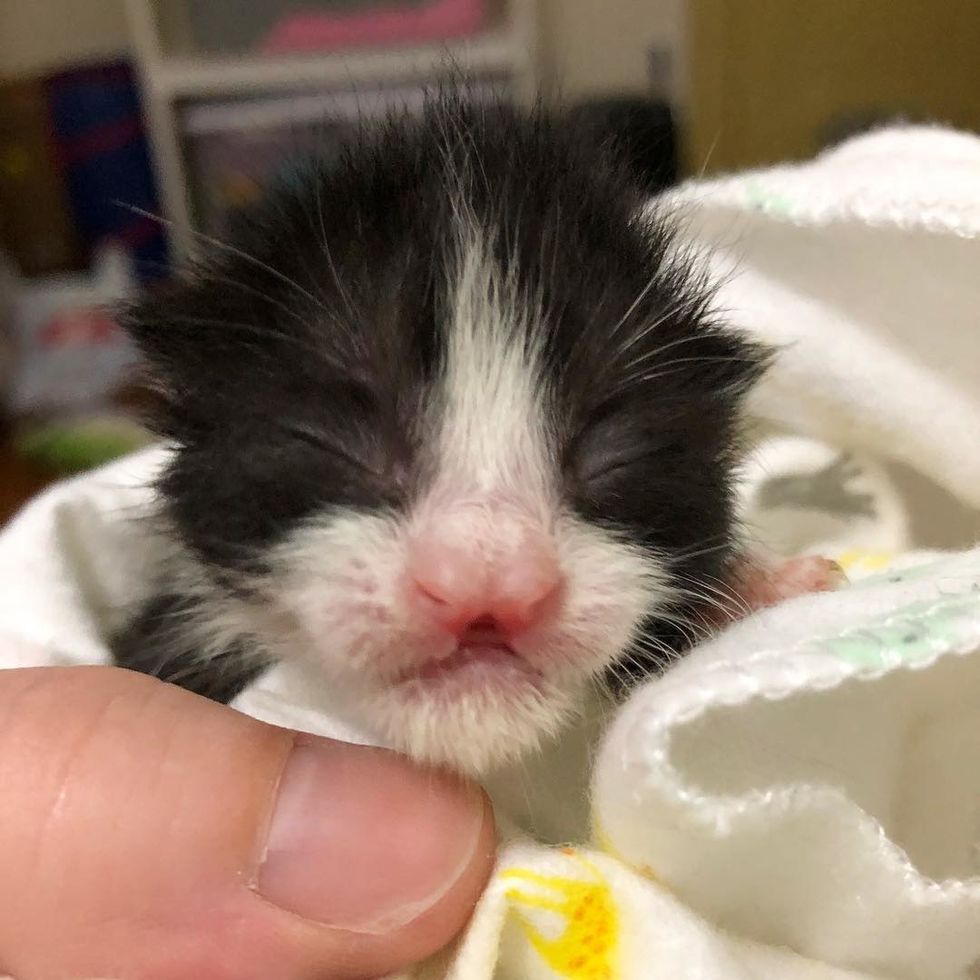 Kitkat Playroom
Little Poet quickly proved to be a great eater. She was eager to be fed and took to the bottle like a champ. "Even though she is one of the tiniest of her siblings, she holds her own against them," Jen said.
When they were old enough to wean and learn to eat solid food, Poet tried her best to keep up with her litter-mates.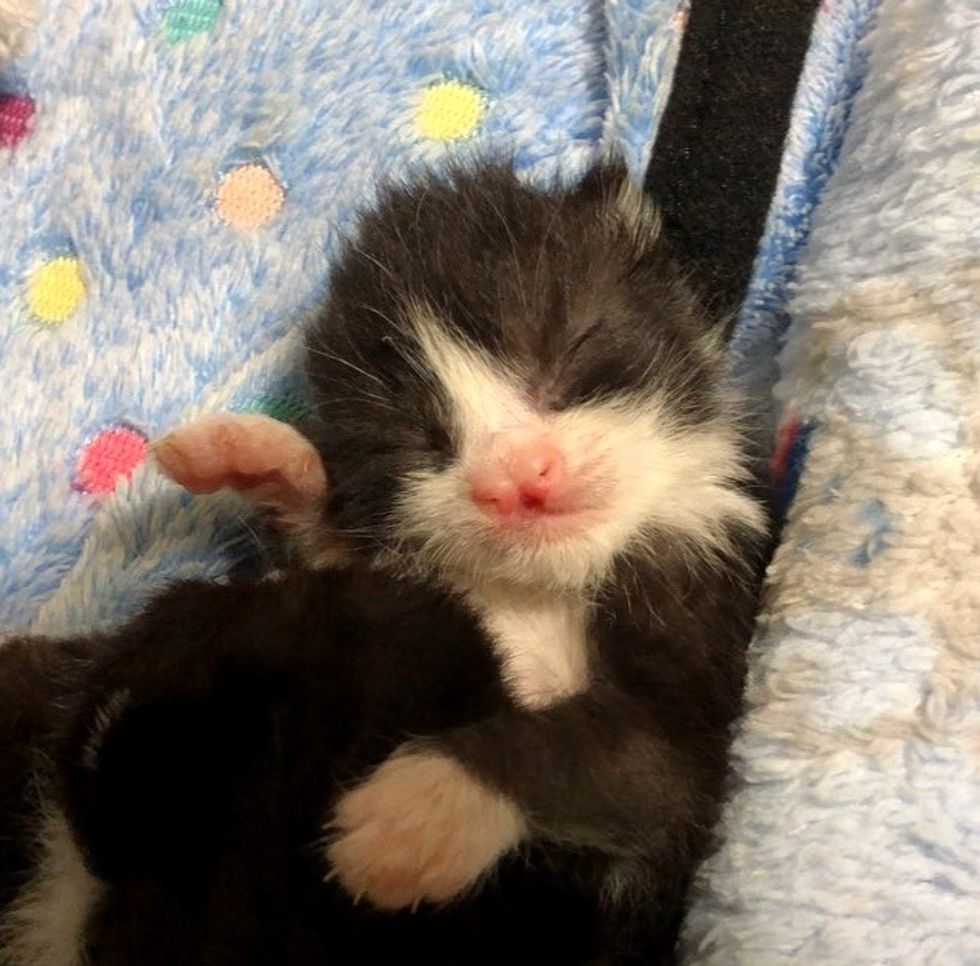 Kitkat Playroom
"She worked hard to keep each tiny kibble in her mouth, but she did it! Now, she can eat like other kittens without any problems," Jen added. "She is such a goofball, such a huge personality in a teeny package."
Poet is a little wobbly and tumbles over sometimes, but it doesn't stop her from trying. "She runs and climbs with no fear, although sometimes falls over. She gets right back up and keeps doing what she wants!"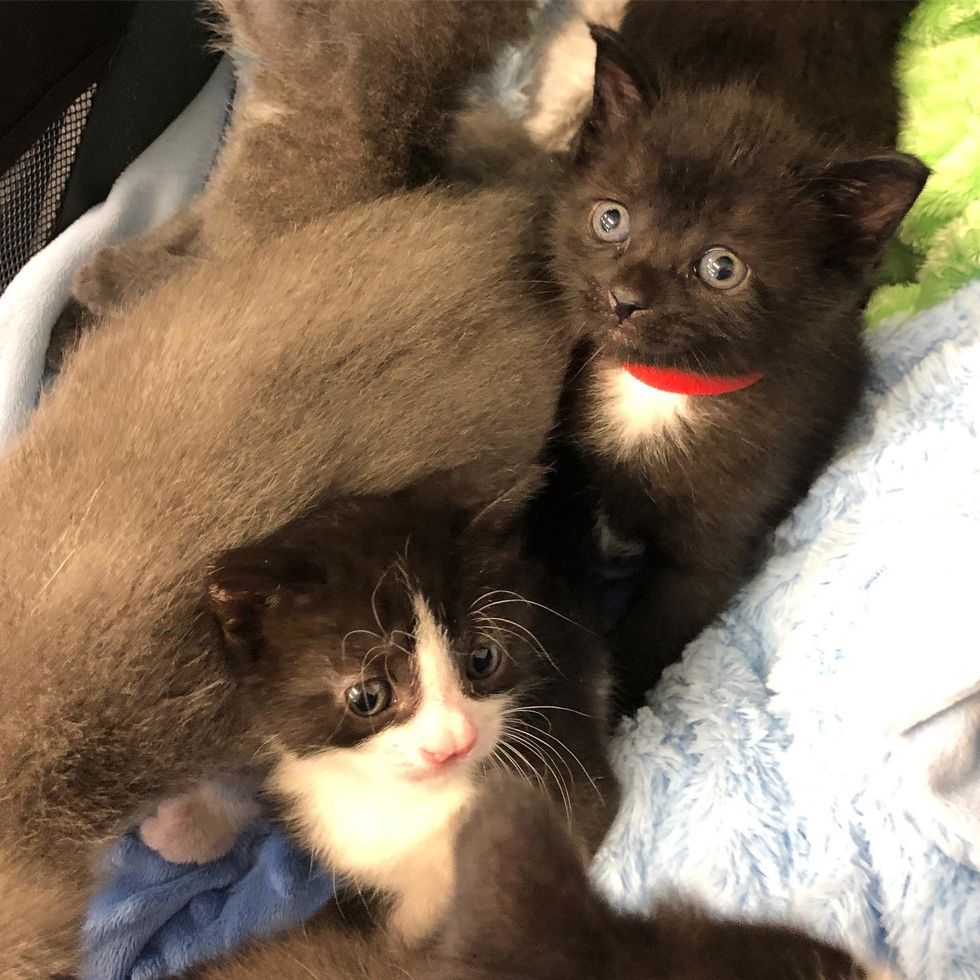 Kitkat Playroom
"When the kittens first learned they had feet, she would roll around on her back and try to catch imaginary objects in the air. She still makes up games all by herself. I think she must still have some imaginary friends around," Jen told Love Meow.
The sweet tuxedo girl won't need surgery for her cleft. "It's purely cosmetic. She'll always look a little different with her butterfly nose and that's okay."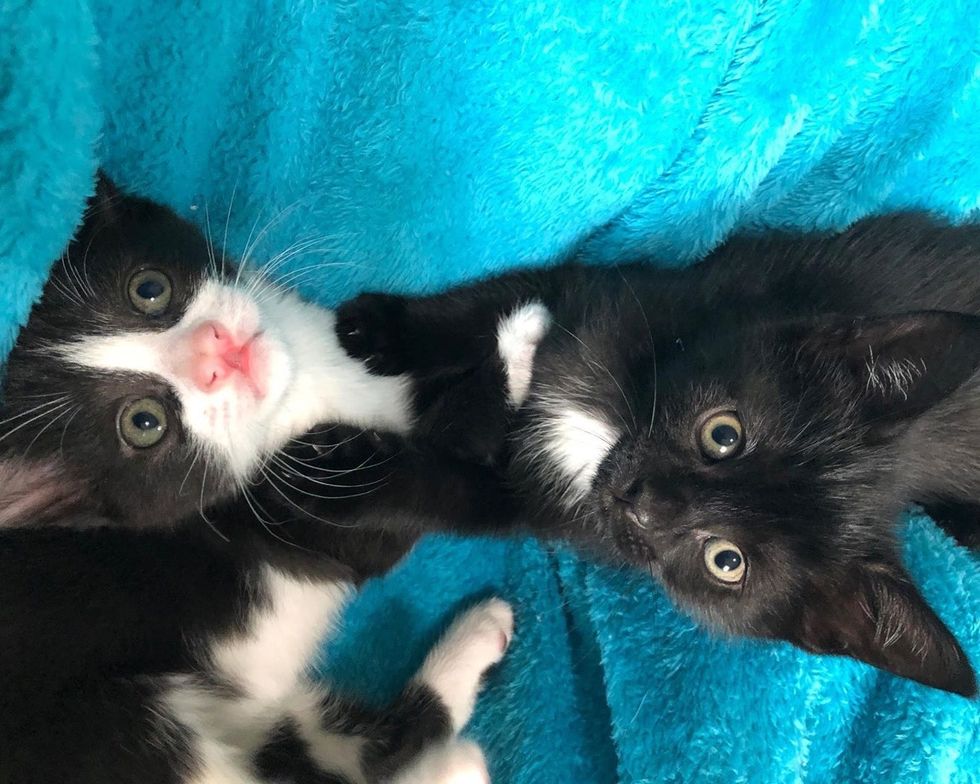 Poet holding paws with her brother FisherKitkat Playroom
"Her butterfly nose isn't the only thing that makes her special. She's a professional level goofball - she's clumsy and overexcitable."
Watch Poet's journey in this cute video:
Kitten with butterfly-shaped nose - foster journeyyoutu.be
The kittens just turned eight weeks two days ago. They are chunky, happy and extremely playful.
Next week, Poet and her siblings will be spayed and neutered and ready for their next chapter of life — forever loving homes.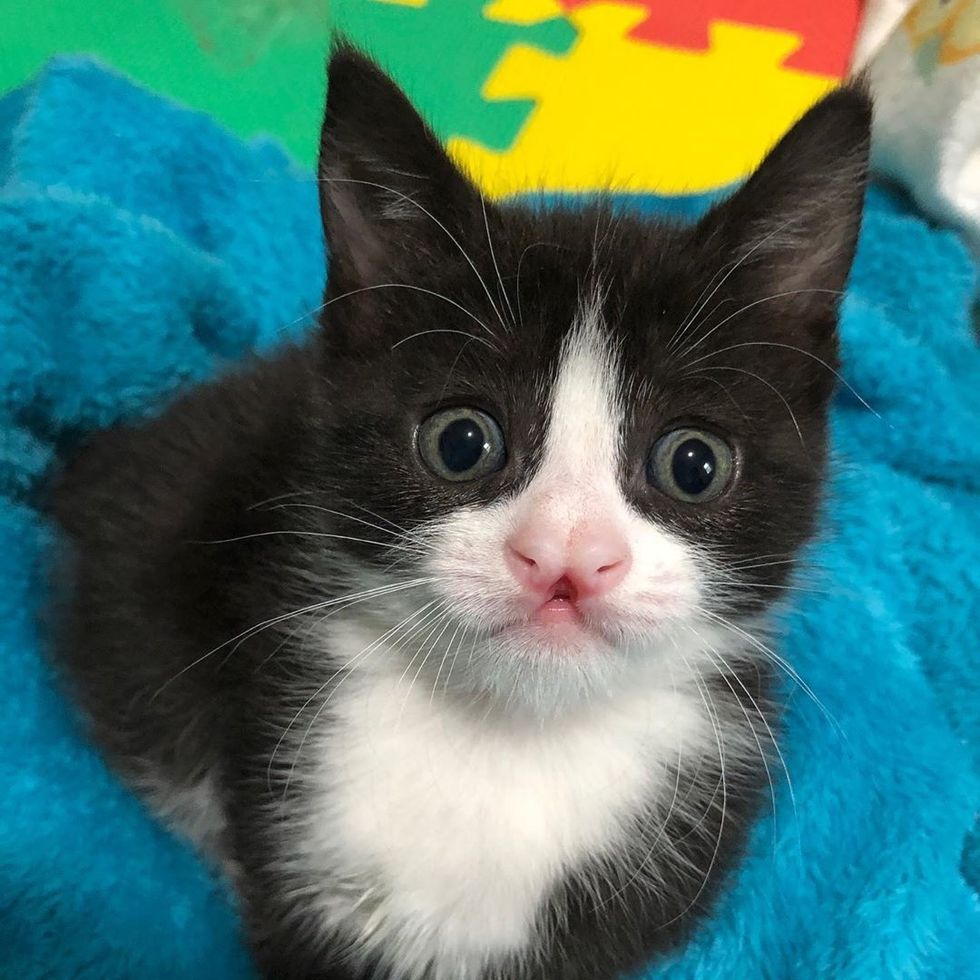 Kitkat Playroom
Poet is still the tiniest one in her litter, but what she lacks in size, she makes up for in personality.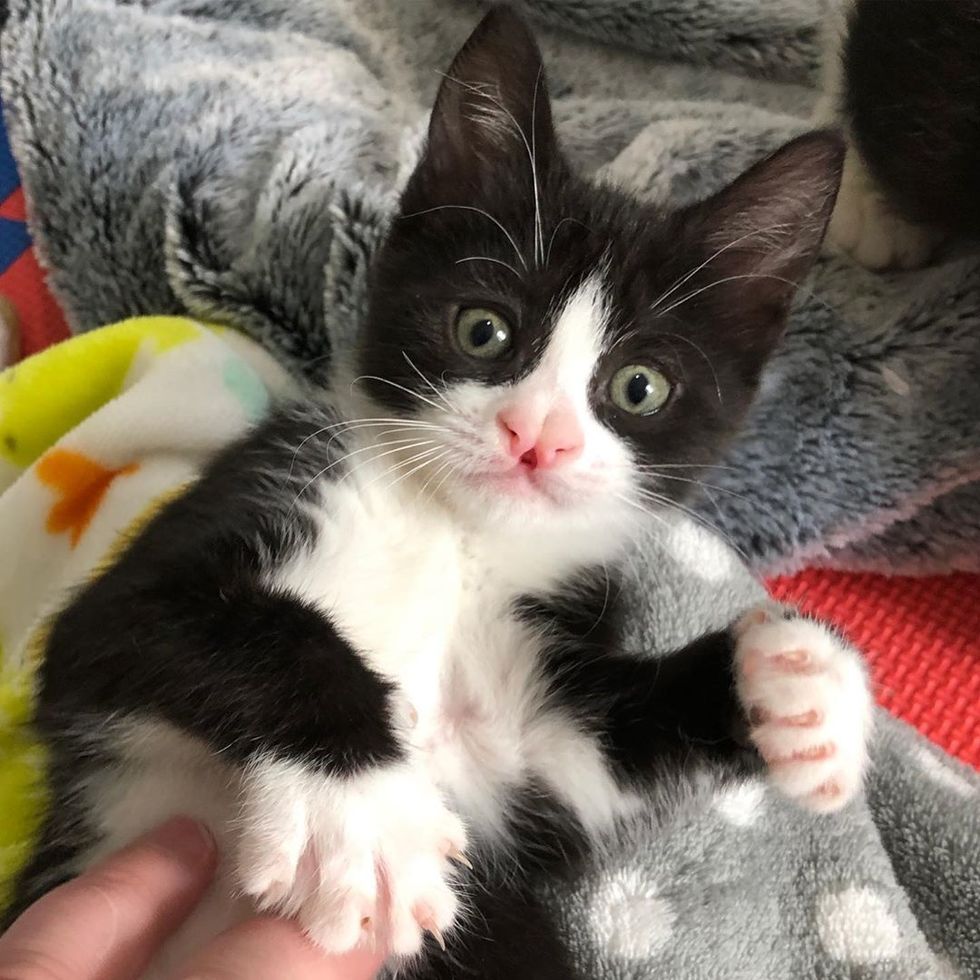 Kitkat Playroom
Share this story with your friends. Follow updates on the kitties on Facebook and Instagram.
Related story: Woman Saves a 2-Nosed Cat When Other Shelters Turn Him Down