A kitten was found alone in a backyard when the homeowner heard his cries.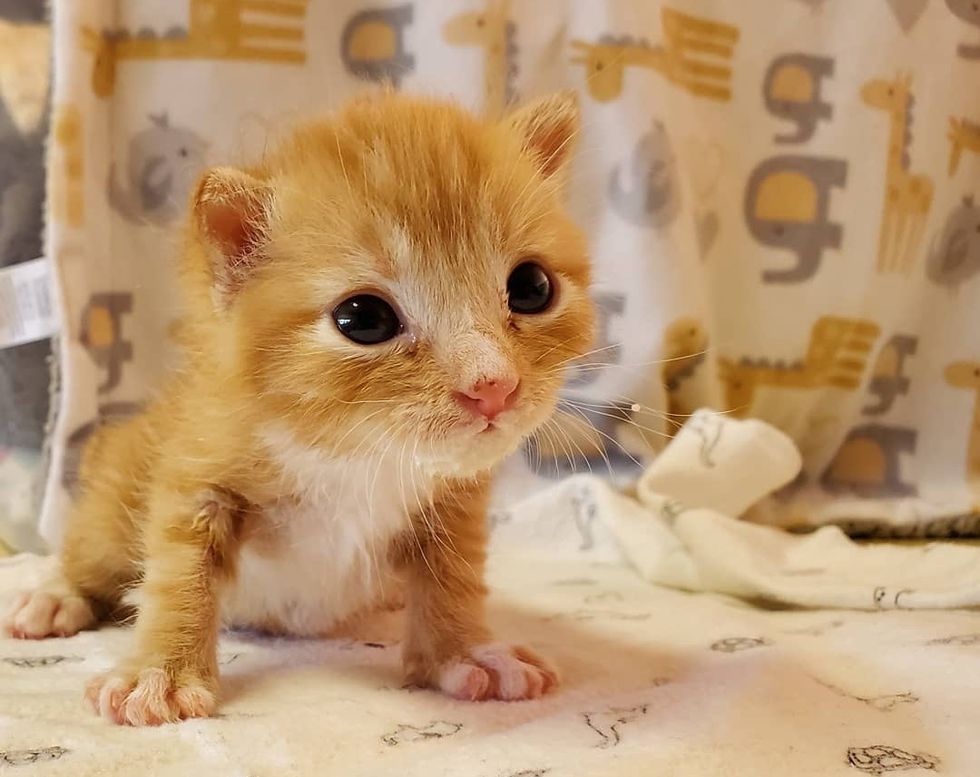 Jin's Bottle Babies
Late June, a resident from the Phoenix Metropolitan area in Arizona heard a kitten meowing outside in her backyard. Upon investigation, she saw a ginger kitty jammed between a brick paver, all alone.

The cat mother was nowhere in sight. After waiting for quite some time, she decided to bring him in to feed him and continued to try to find the mother. The kitten cried overnight but his mom never returned.
The homeowner contacted a local animal rescuer, Taryn, who then reached out to Jin's Bottle Babies for help.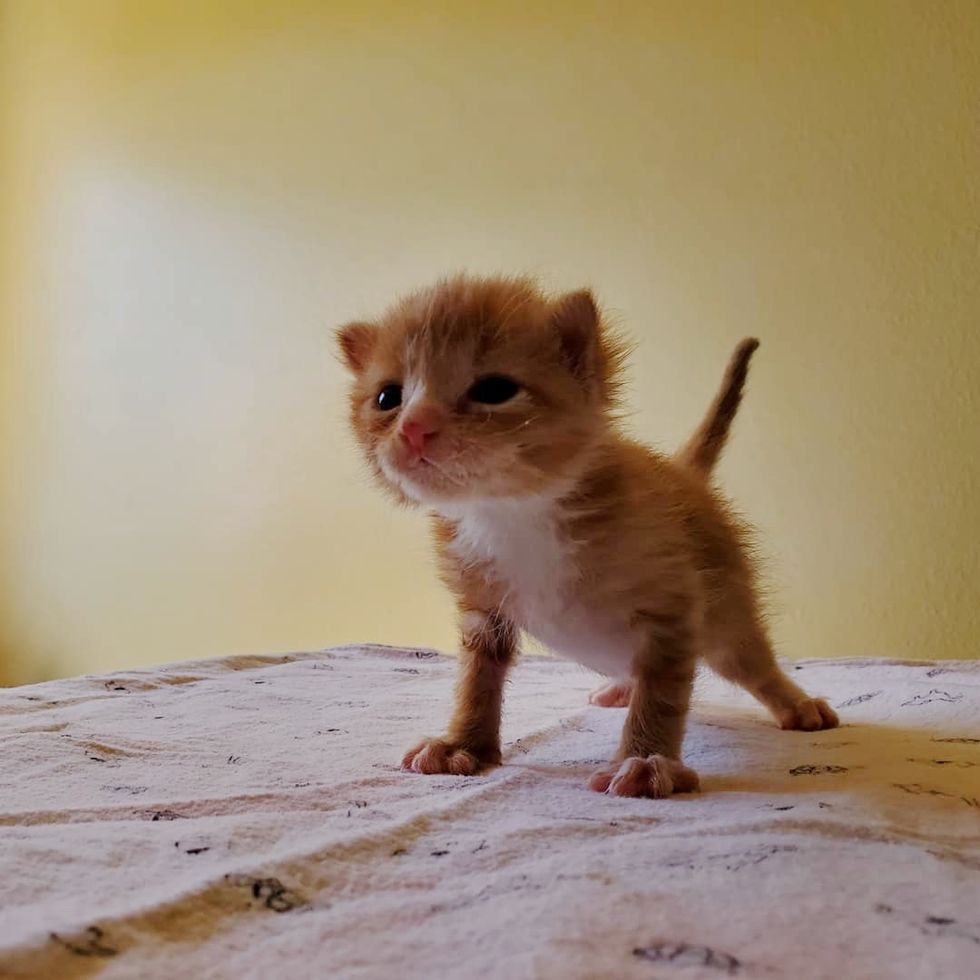 Jin's Bottle Babies
"He was 100 grams less than what he should have been and found in a neighborhood alone, surrounded by desert," Shelbi Uyehara, founder of Jin's Bottle Babies, told Love Meow.

The kitten was named Pico. In just one day, the little guy went from being outside crying to snuggling in a cozy bed, purring away.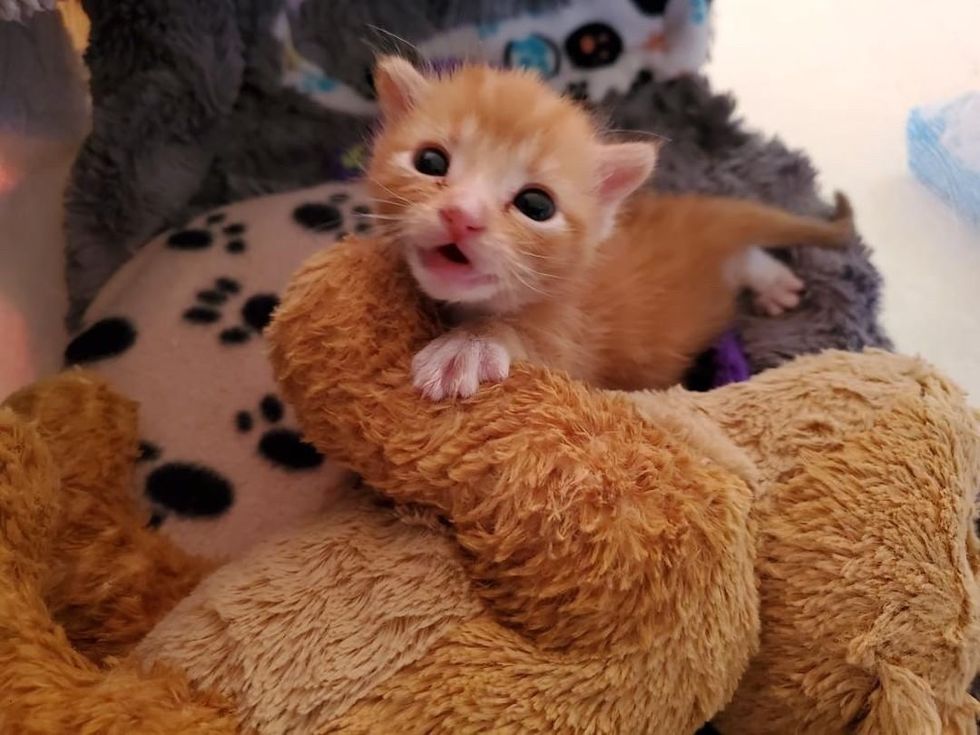 Jin's Bottle Babies
Shelbi and her husband, Brandon, took turns to feed the kitten around the clock.
They gently wrapped him in a purrito to calm him whenever he cried for their attention and cuddled with him after every meal.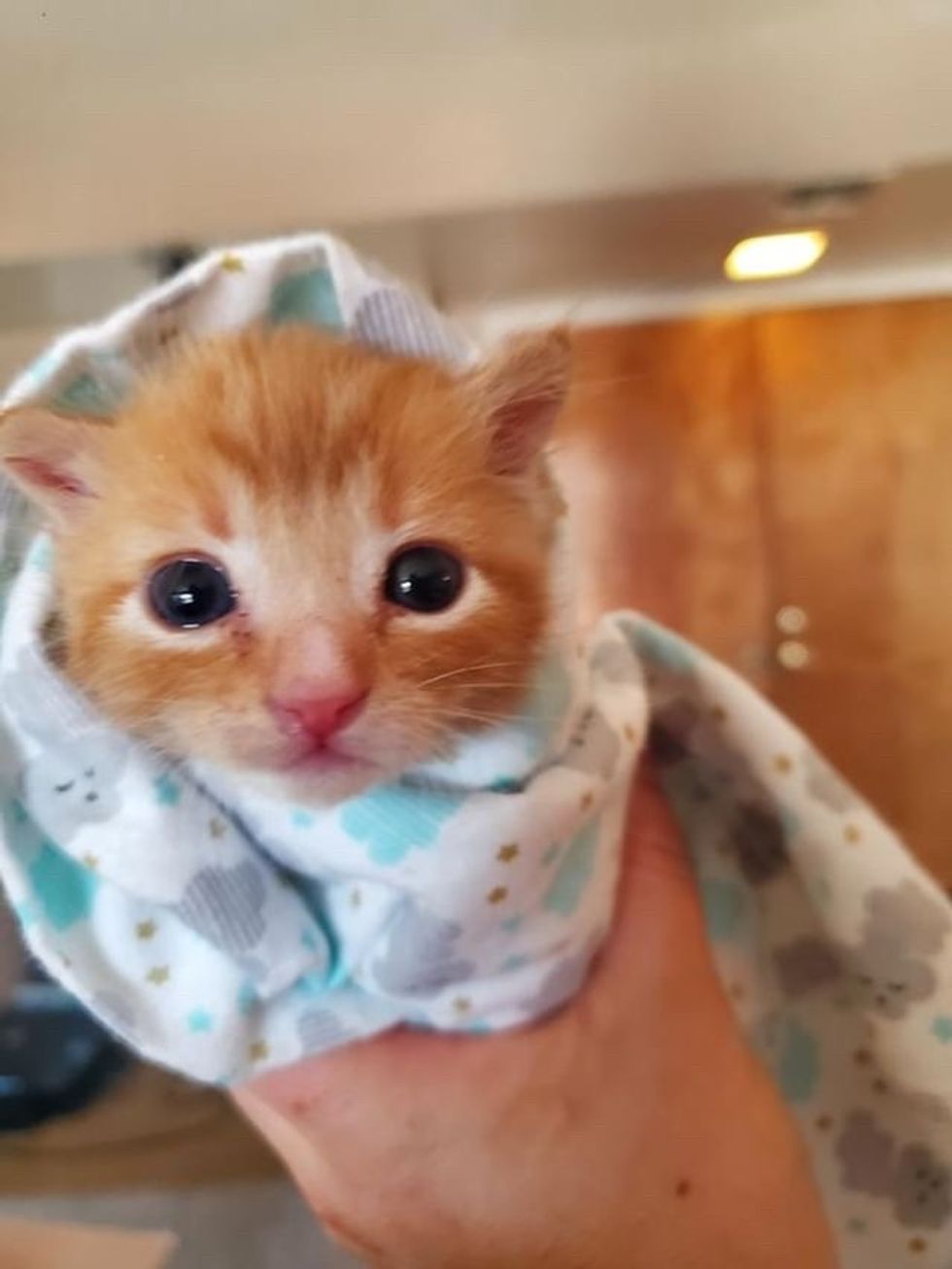 Jin's Bottle Babies
Since a singleton would do much better with a feline friend, Shelbi knew just the litter to introduce him to.
A couple of weeks before they found Pico, Shelbi took in six orphaned tuxedo kittens. A few days later, another singleton named Cuber Mike came along.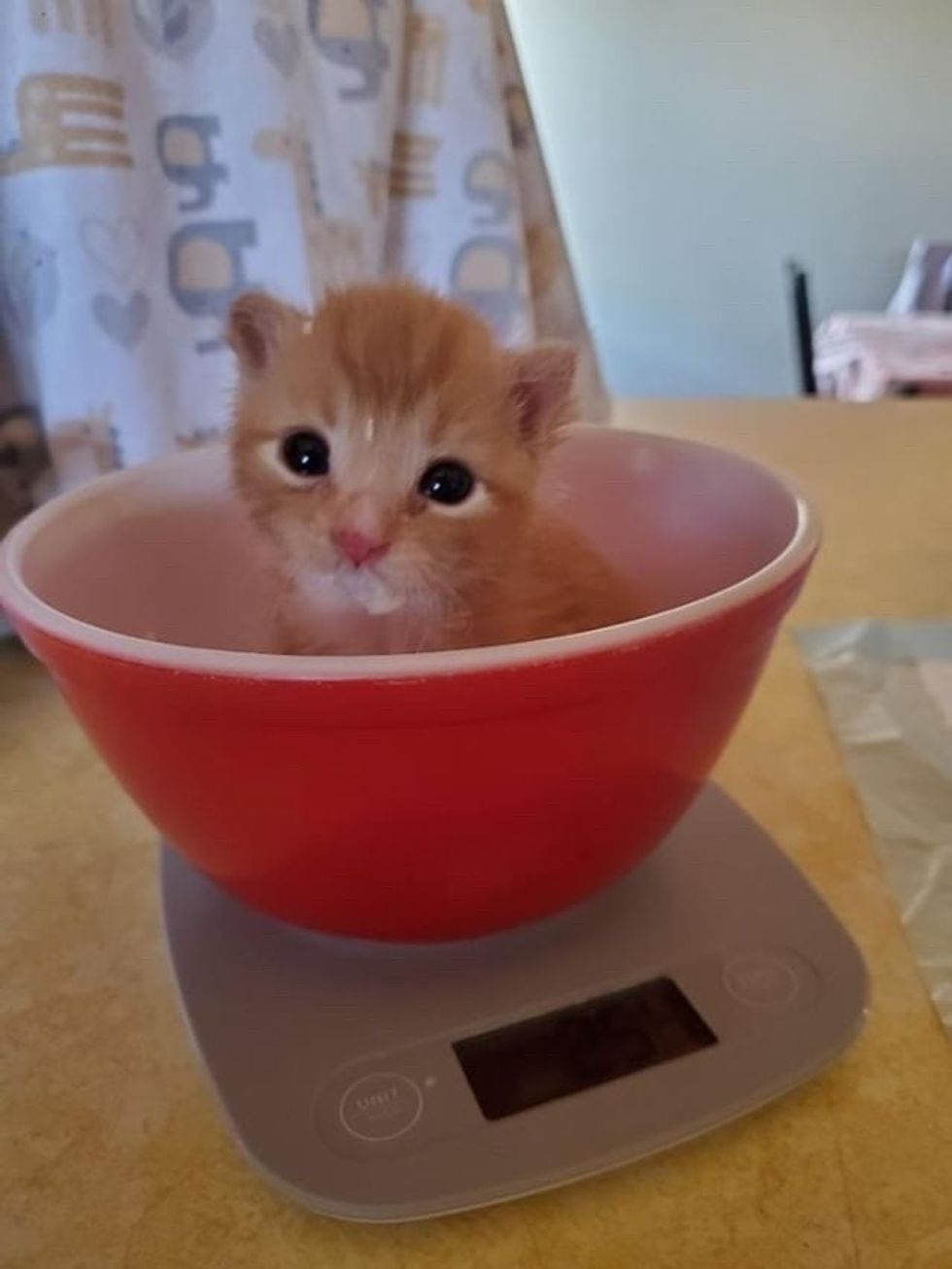 Jin's Bottle Babies
When the ginger boy was ready, he was placed in the same playpen with the other kittens. Despite being the youngest of the bunch, they hit it off instantly and started playing and chasing each other like one big family.

"Pico was so happy not to be alone anymore. Cuber Mike tried to recruit him onto Team Singleton. It was really cute," Shelbi told Love Meow.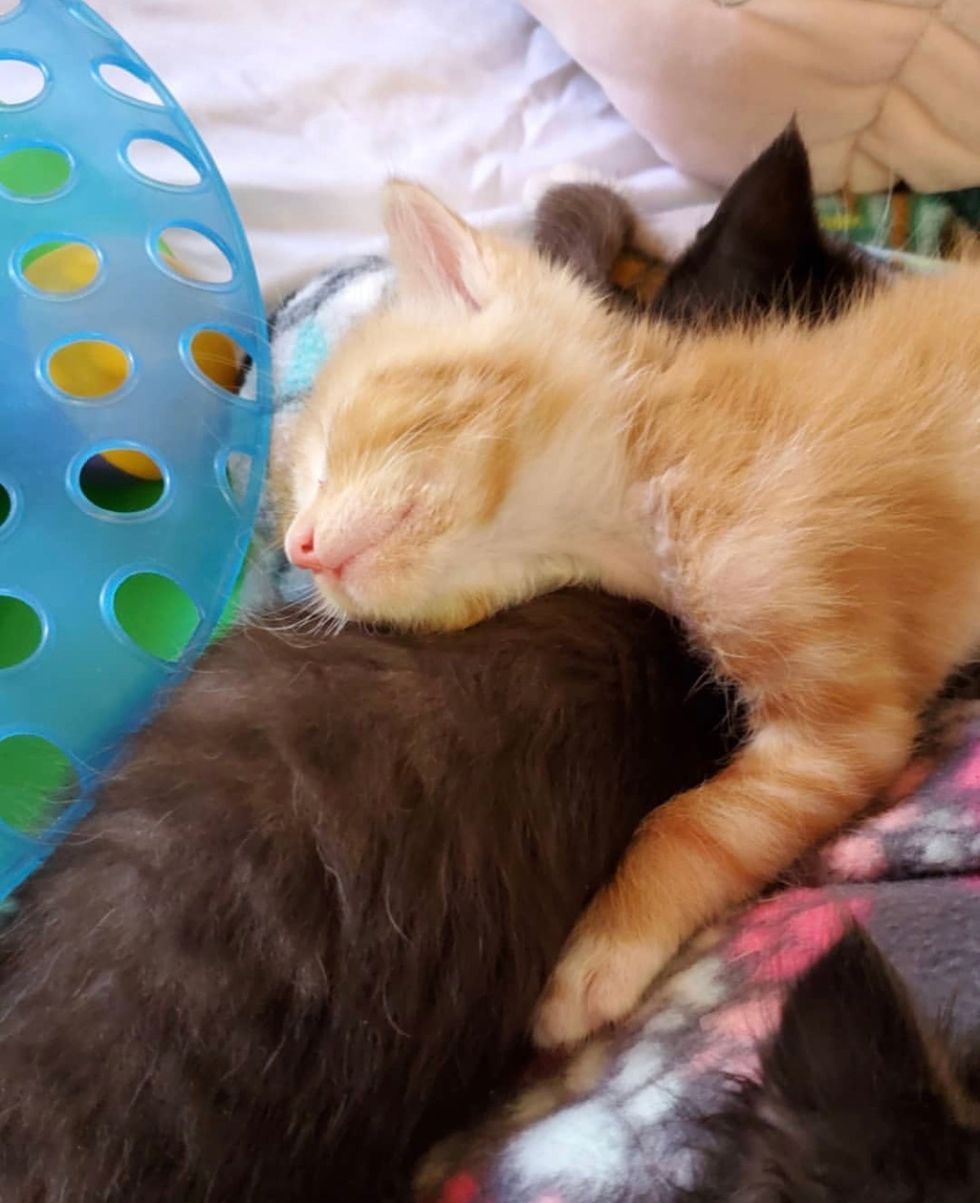 Jin's Bottle Babies
Cuber Mike has taken quite a liking to Pico. He's the biggest kitty but always seeks out his ginger brother, the smallest kitten, for warmth. Pico adores other kittens and follows them everywhere they go.

Watch Pico and his journey in this video:
Kitten rescued from backyard - foster journeyyoutu.be
"Pico has a hilarious personality. He loves to try and jam his nose up your nose," Shelbi told Love Meow.
"If you put a plastic weighing bowl next to a plush, comfy cat bed, he's going to choose the weighing bowl for his cat nap, every time."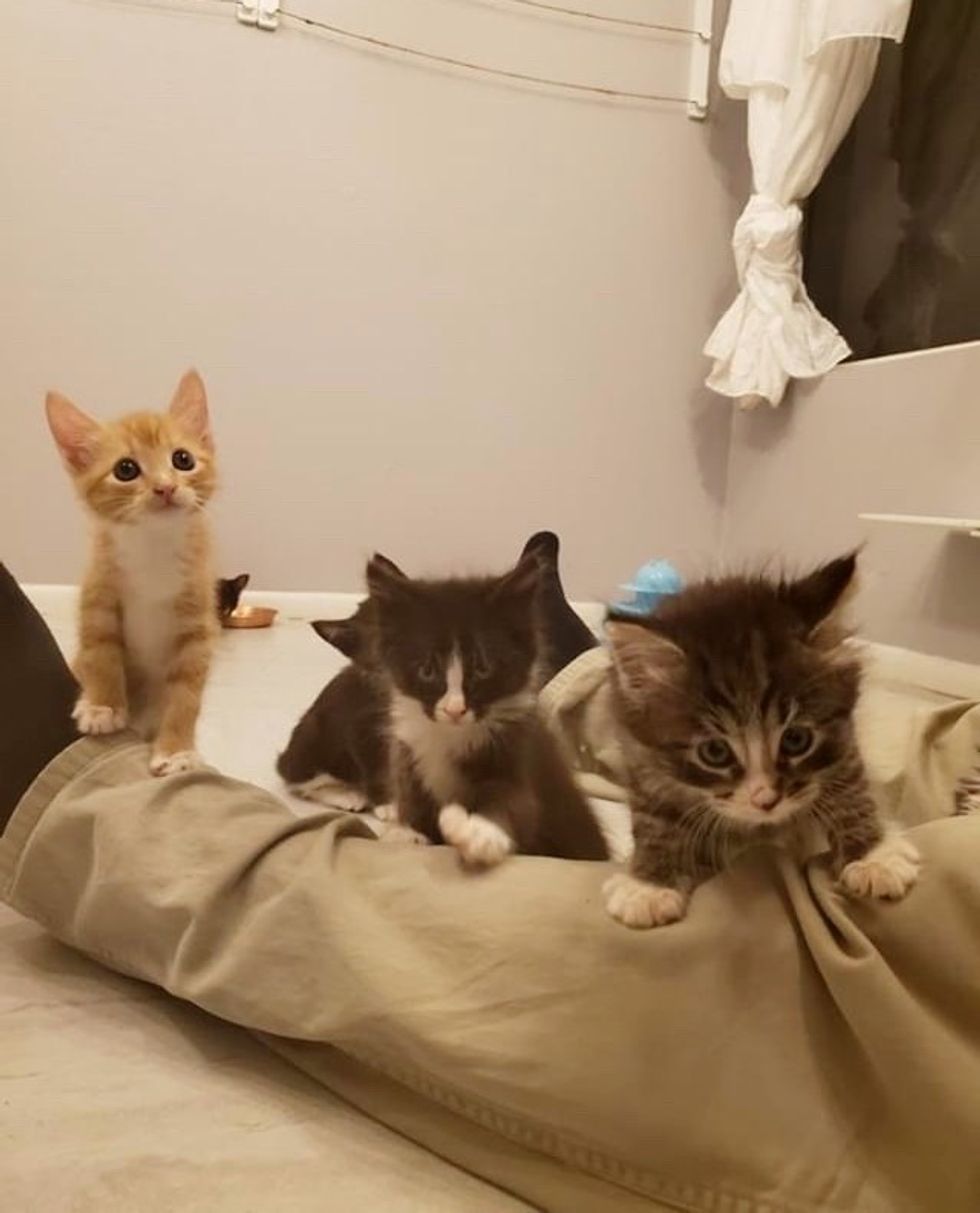 Pico (left), Cuber Mike (right)Jin's Bottle Babies
The ginger boy has really filled out since the day he arrived. He's no longer that scrawny little kitty who waddled about when he walked. Now, he scampers across the room with other kittens, creating all sorts of mischief.

When their foster parents enter the room, the gang swarms them, crawling up on their back or lap for attention. Shelbi and Brandon often find themselves buried under tiny balls of fur, covered in purrs.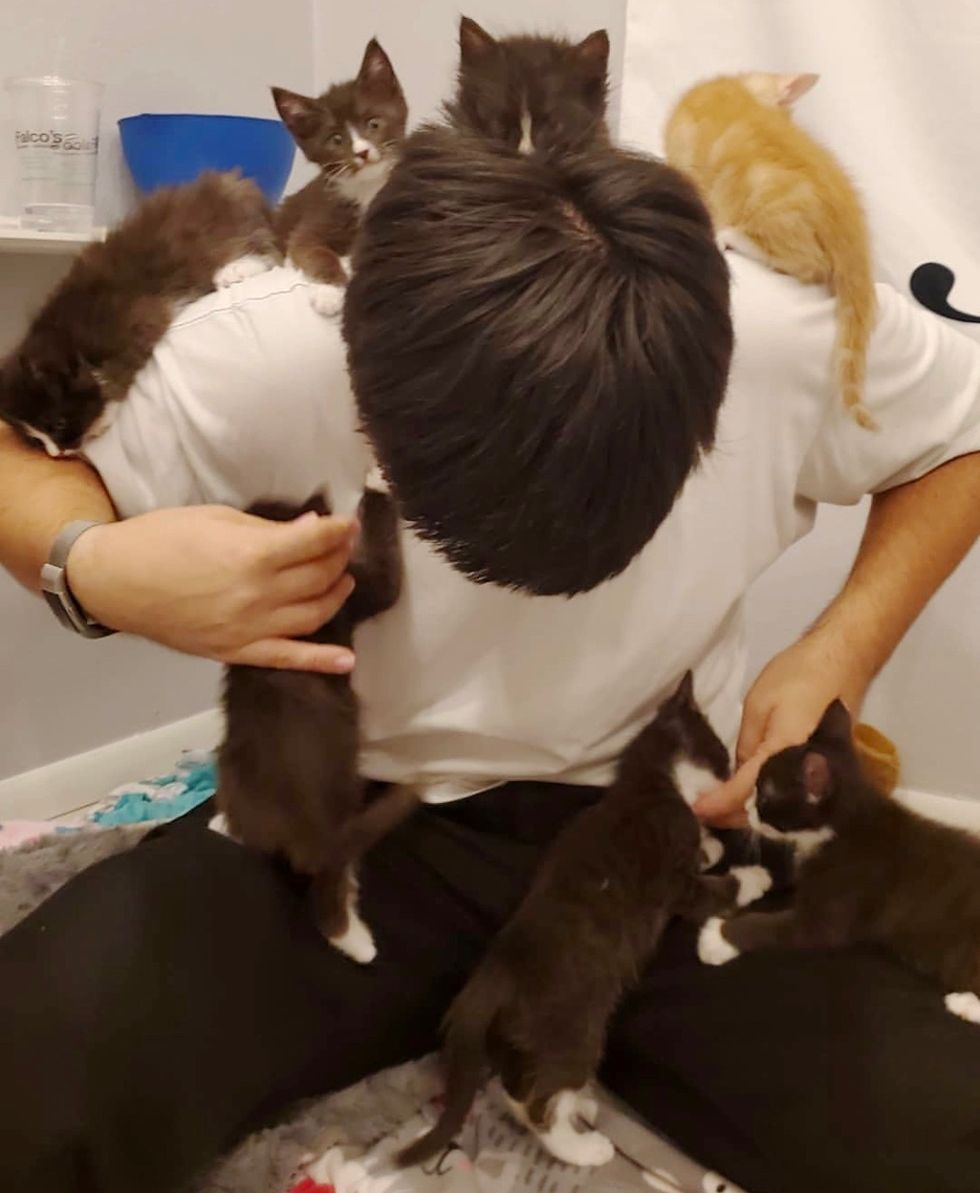 Jin's Bottle Babies
Pico being the youngest, always vies to be the center of attention. "He'd plop right down in the middle of their pile, sometimes on top of them and fall asleep."

When the kittens are big enough, they will be spayed/neutered. Pico and Cuber Mike will be going to a loving home together in August, and their tuxedo siblings are looking for their forever humans.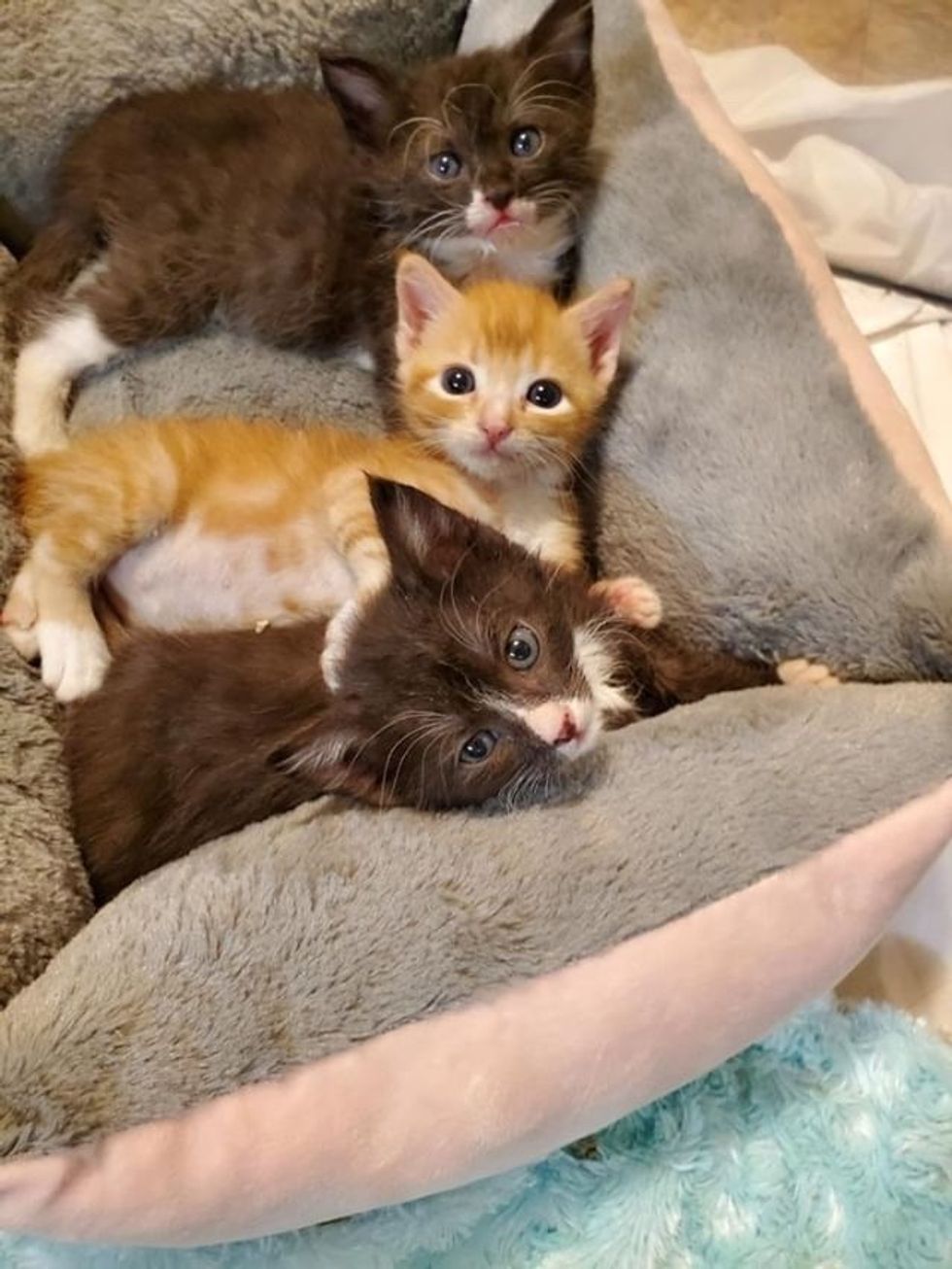 Jin's Bottle Babies
As of now, Pico is having the time of his life with his big patchwork family. He continues to try to outrun his siblings when they play and drape over them when they nap.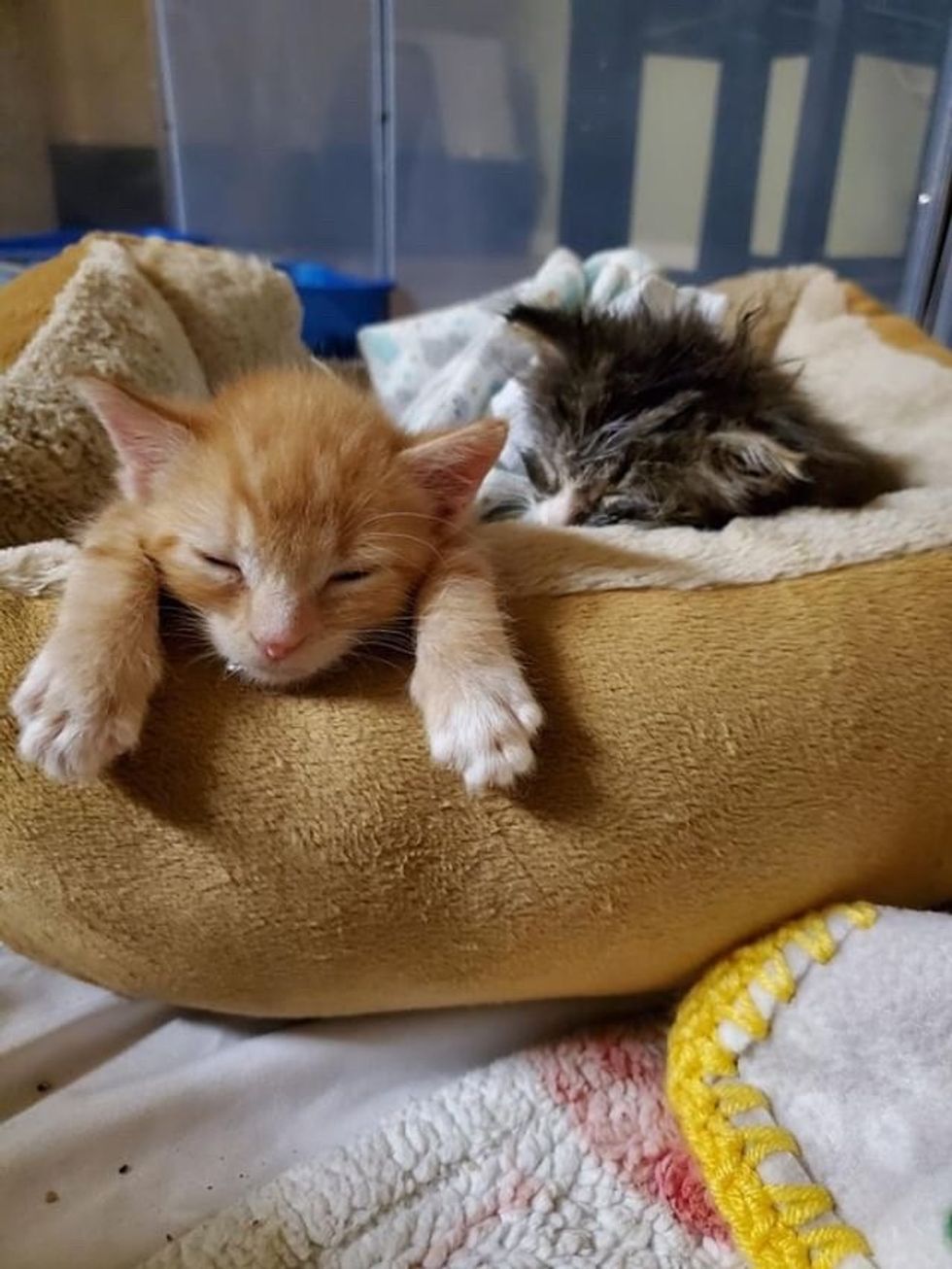 Jin's Bottle Babies
Share this story with your friends. Follow updates on the kitties on Facebook and Instagram.
Related story: Stray Kitten Ran Up to a Couple, Meowing for Help — He Brought His Sister with Him