A woman rescued a kitten from a shelter, and he became her little quarantine buddy.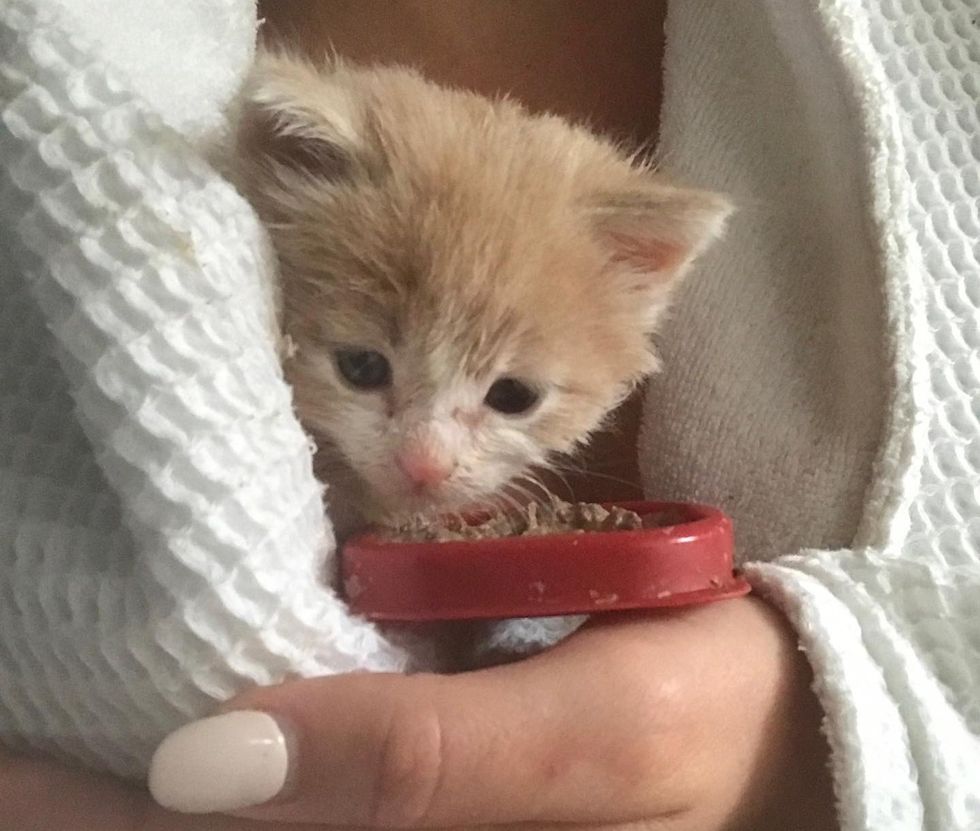 Saving Grace Rescue
A 3-week-old kitten was brought to San Jose Animal Services. He was all by himself, hungry and in need of foster care. Amber Rose, founder of Saving Grace Rescue, learned about his situation and knew she had to help.

She reached out to her foster community and asked if anyone could give the little singleton a home to stay. Merissa, one of the volunteers stepped up without hesitation.
She picked up the kitten from the shelter, and welcomed him home with open arms, right before California began to urge its residents to stay home.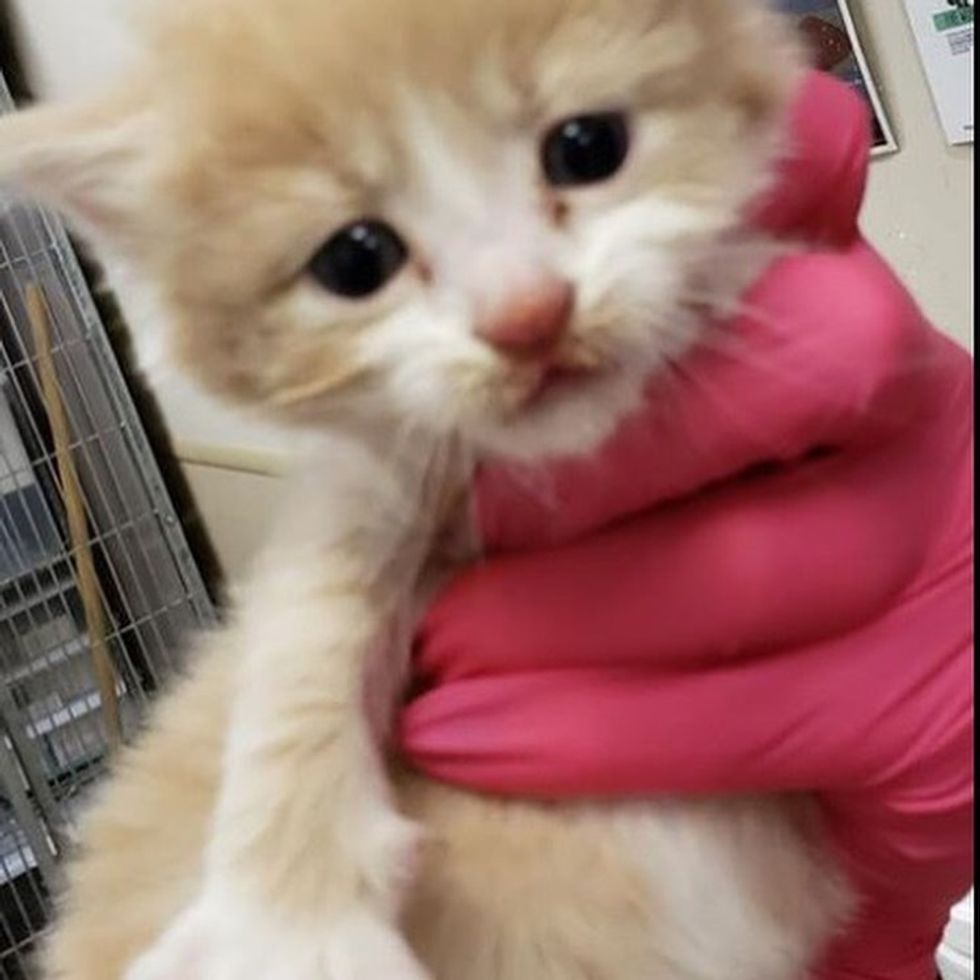 Saving Grace Rescue
"He earned the name Monkey. He was so outgoing from the start and just a big personality," Amber told Love Meow.
"He's been through a lot this week but this fantastic foster mom makes him feel loved and safe."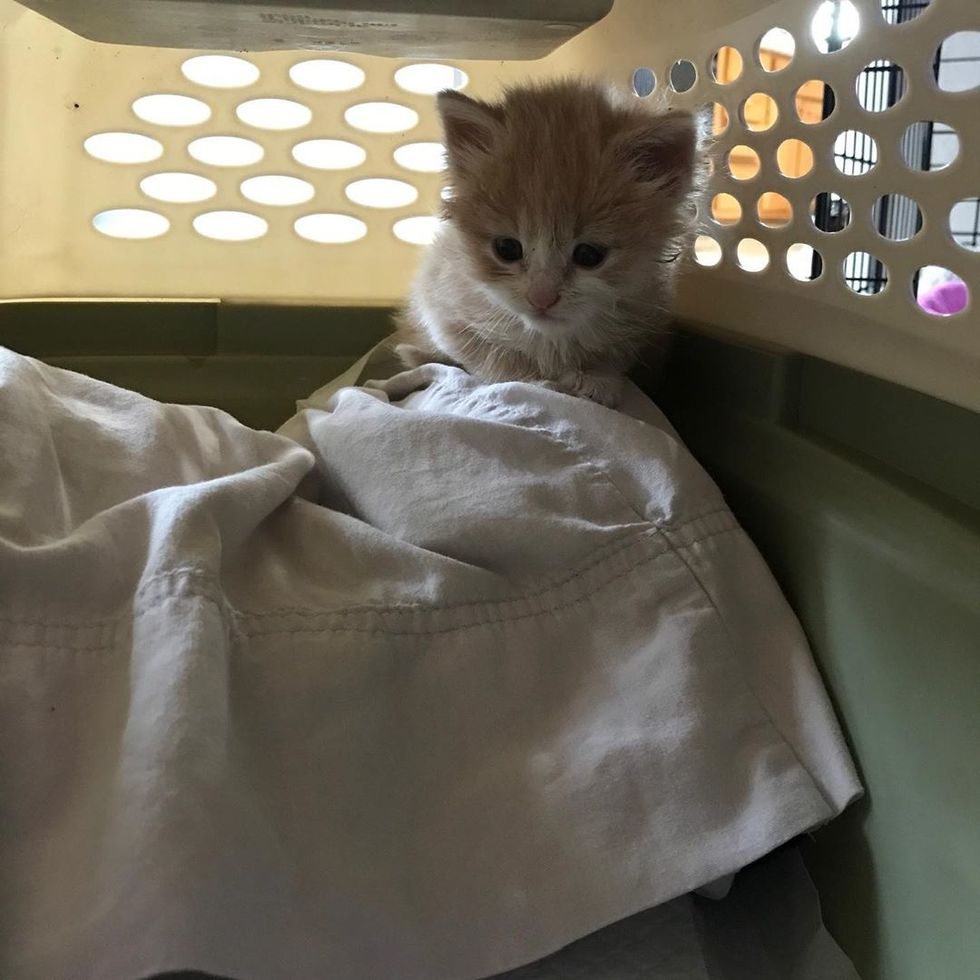 Saving Grace Rescue
Soon after he got a taste of love, the kitty turned into a cuddle-bug. On day two, he curled up in his foster mom's bathrobe and purred up a storm.

He is so happy to be in a home environment and to be cared for round the clock.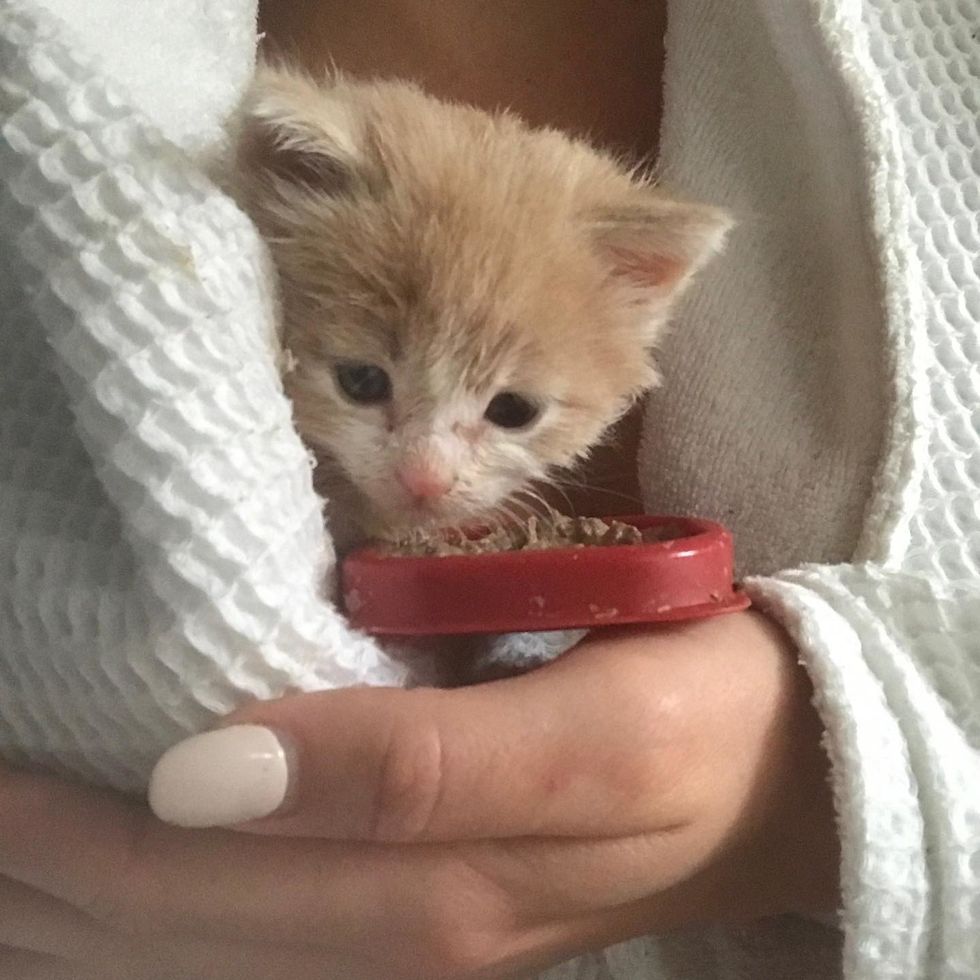 Saving Grace Rescue
"Monkey is keeping himself occupied during quarantine," Amber shared with Love Meow. "He and Merissa are together full time right now!"

The little ball of fur enjoys taking long walks around the house with his foster mom. Despite being so tiny, he is the bravest kitty, very playful and curious.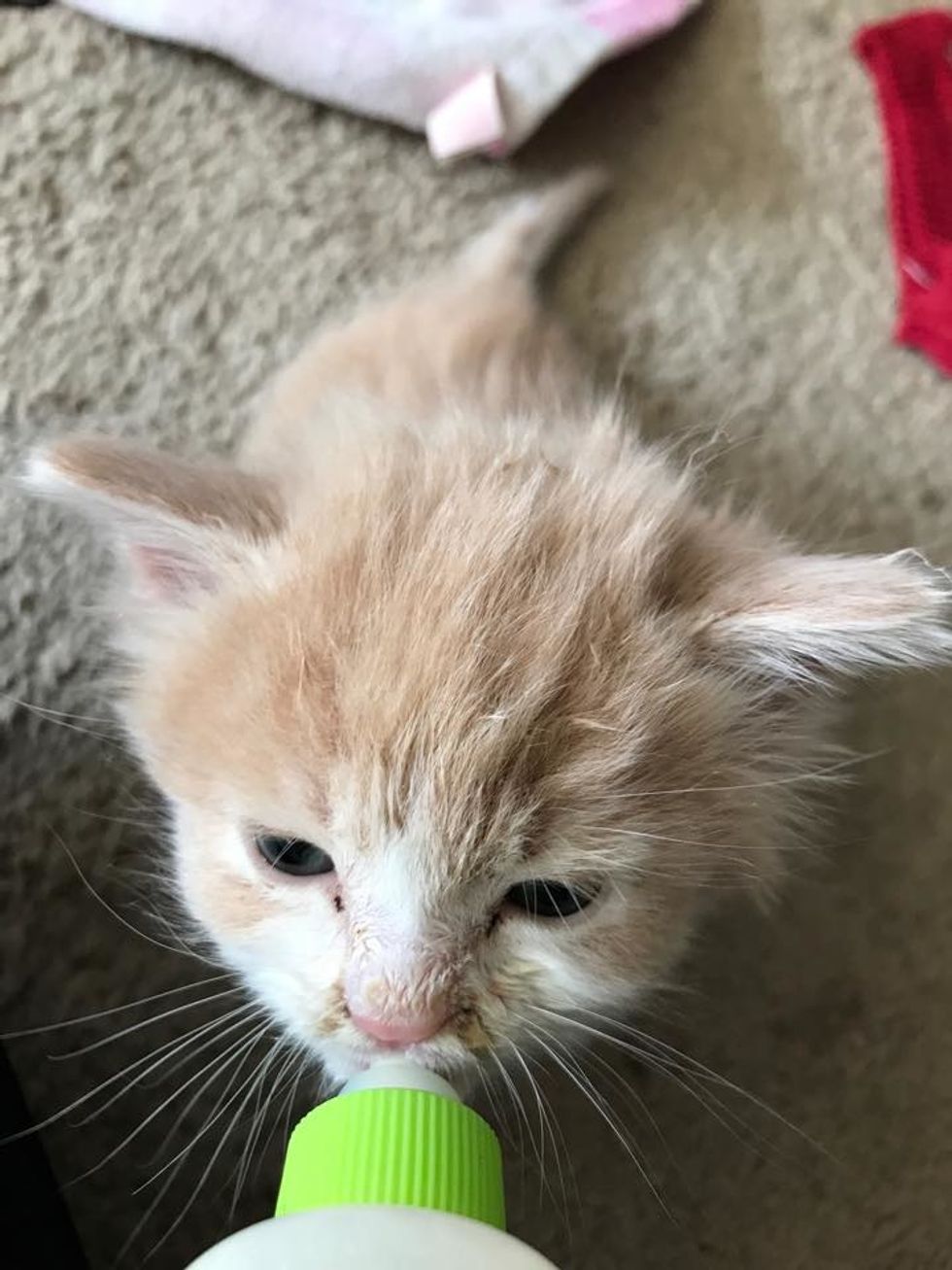 Saving Grace Rescue
When Merissa handed him a new toy, he picked it up and carried it around like a pro.

The sweet kitten has brought so much joy to his foster mom with his adorable antics and lovable personality. He keeps Merissa company and never fails to put a smile on her face.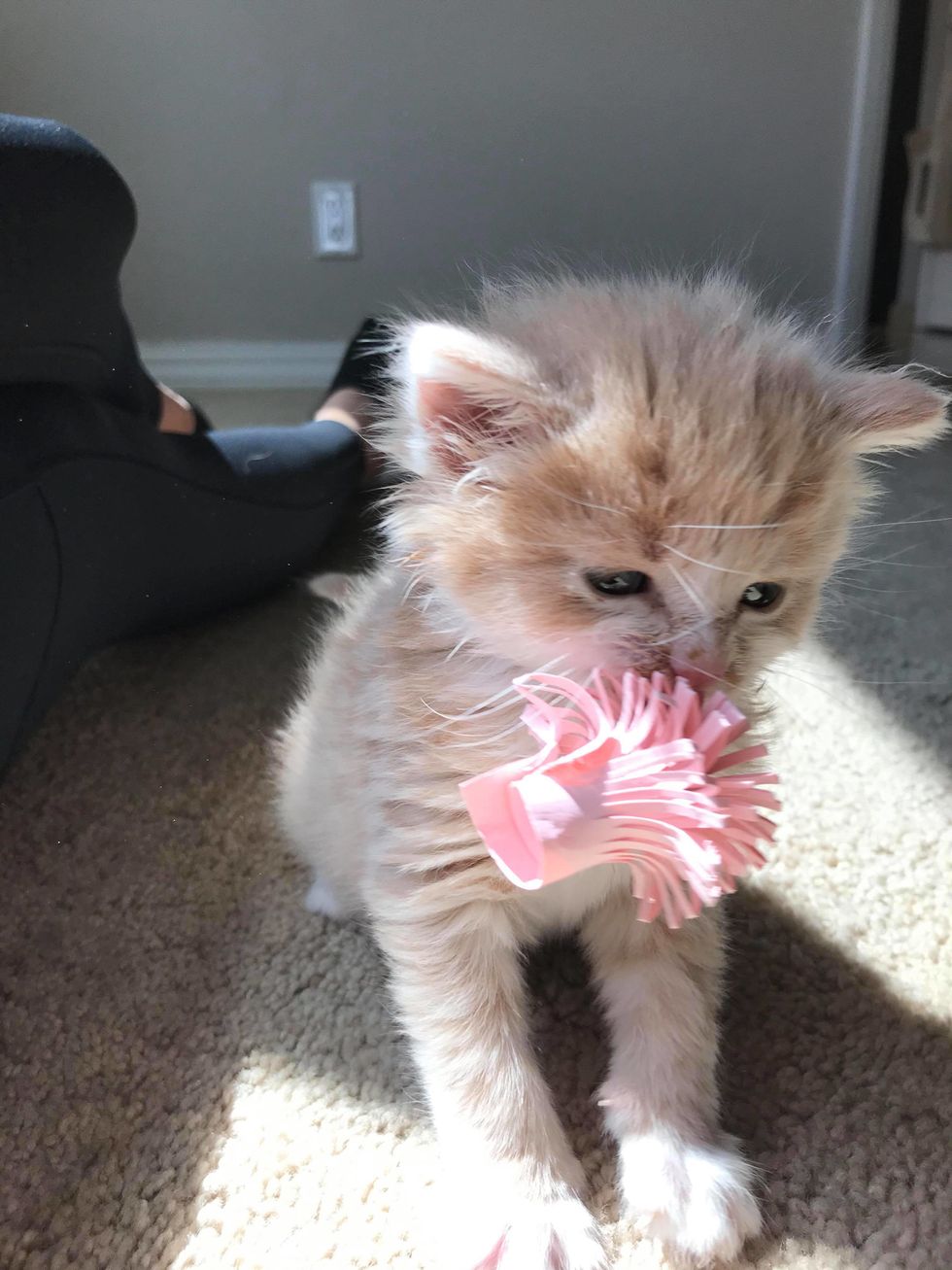 Saving Grace Rescue
All the rescued kitties from Saving Grace Rescue (SGR) have a roof over their heads and a volunteer to look after them. "We have had a wonderful influx of volunteer fosters. We are grateful every day for our SGR family," Amber said.

Monkey is loving his VIP life and getting all the cuddles he wants from his foster mom.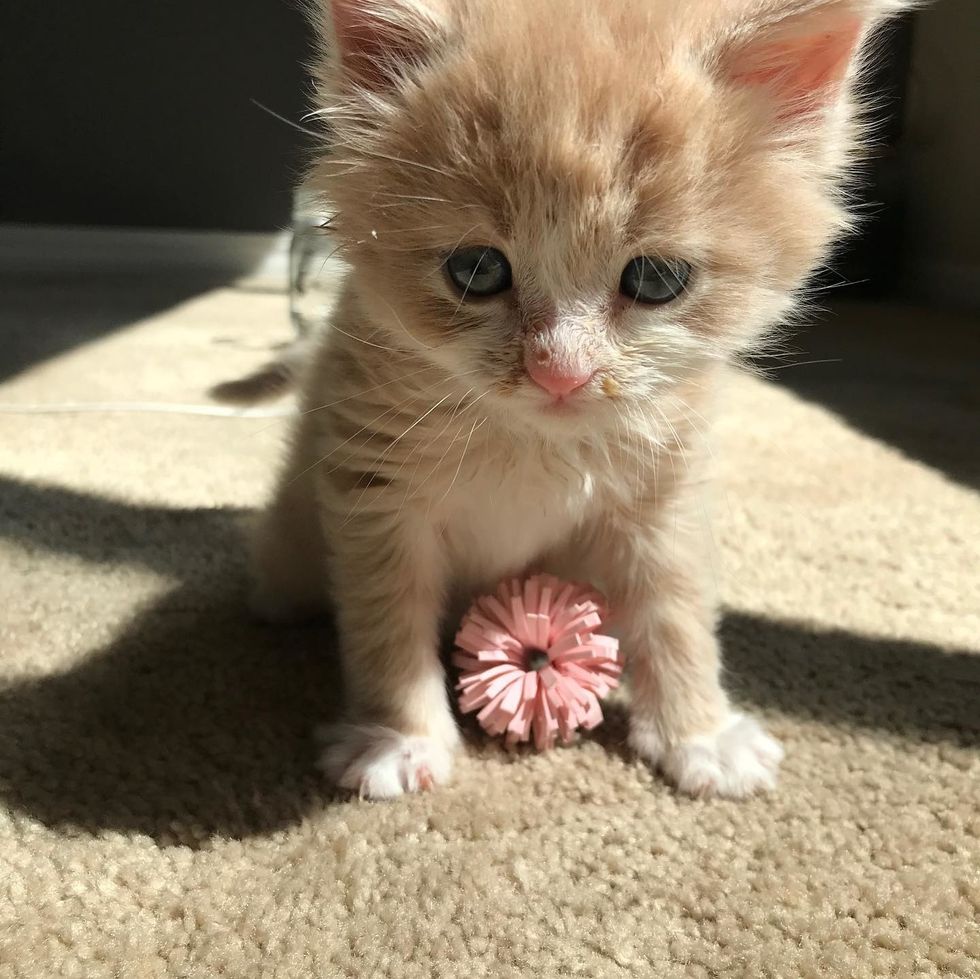 Saving Grace Rescue
If you would like to support their rescue efforts, click here to see how you can help. Follow Saving Grace Rescue on Facebook and Instagram.
Hear the kitten purr in this cute video:
Kitten foster homewww.youtube.com
Share this story with your friends.
Related story: Woman Rescues Kitten Sitting on Sidewalk When Others Just Pass Her By